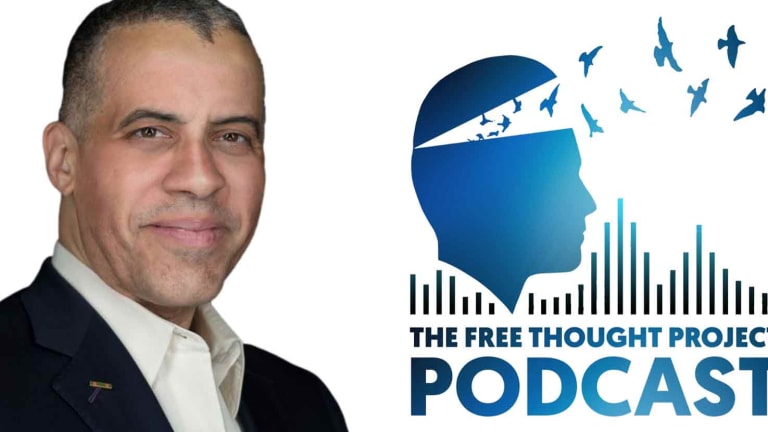 Podcast—Larry Sharpe—Cultural Divide, Solutions To Police Violence & The State Of The Economy
TFTP sits down with former gubernatorial candidate of New York, Larry Sharpe to discuss solutions to the many problems plaguing America today.
On this week's episode of the Free Thought Project podcast, Matt and Jason talk with Larry Sharpe. Sharpe is an American entrepreneur, political activist, podcast host, and former candidate for the vice presidential nomination to the Libertarian party of the United States. In 2018, Sharpe, a resident of New York, ran for governor of the state.
Though Sharpe came in fourth, his campaign was the most successful libertarian gubernatorial campaign in the state's history — achieving 95,033 votes — and, for the first time, ensured automatic ballot access for the Libertarian Party of New York.
Sharpe also has a degree in Anthropology from the University of Maryland and spent 8 years on active duty in the United States Marine Corps. He now runs the business consulting company Neo-Sage Group, Inc. and is host to The Sharpe Way Show, where he continues to advocate for libertarian principles on a weekly basis.
The Sharpe Way: https://sharpeway.com/
His New Book: https://sharpeway.com/on-happiness/
">QICC
">FAQS
To learn more about Legal Shield, click here. 
If you like what you just heard, please visit us on iTunes and leave a good review to help push this information to the masses. You can do that at this link.
Or, you can listen to our podcast on Spotify as well. Here is the link to our channel on Spotify.
You can find us on MeWe.com at the following links:
If you are not on our email list, please sign up here.
If you'd like to subscribe to our site to aid in the battle against the censors and receive special perks along the way, you can do so at this link. 
We are also working with the folks from minds.com and have created a platform on their uncensored network as well. You can follow us at this link. 
We have police the police on minds.com as well.
And Instagram too.