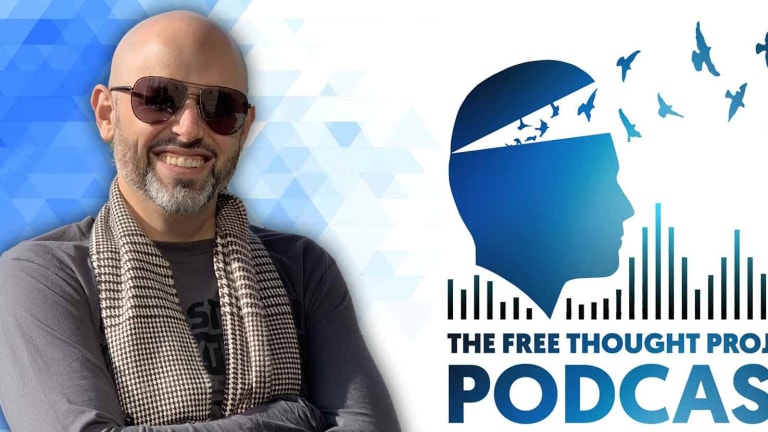 Podcast — Ryan Cristián — Big Tech's Authoritarian AI Prison and How to Break Free
Ryan Cristián is a recent recipient of the Serena Shim Award For Uncompromising Integrity In Journalism
On this week's episode of the Free Thought Project Podcast, Jason and Matt sit down with Ryan Cristián from The Last American Vagabond. Cristián is a recent recipient of the Serena Shim Award For Uncompromising Integrity In Journalism and has devoted much of his life toward bringing Americans the transparency and accuracy they deserve in media.
Because Cristián does not toe the establishment line, this has put a target on his organization's back and TLAV has been the subject of widespread censorship, demonitization, and slanderous fact checks. In this episode, Cristián details the role that Artificial Intelligence plays in this censorship and the silencing of subversive voices — and how to fight it. We also discuss the importance of alternative voices and the necessity of questioning even the most outlandish ideas as the technocracy knows no bounds in the lengths they will go to silence their opposition.
You can follow  on Twitter here: https://twitter.com/PirateVagabond
You can read their articles at: https://www.thelastamericanvagabond.com/
And you can donate to make sure they stay around by clicking here.
If you like what you just heard, please visit us on iTunes and leave a good review to help push this information to the masses. You can do that at this link.
Or, you can listen to our podcast on Spotify as well. Here is the link to our channel on Spotify.
You can find us on Twitter at the following links:
And Our MeWe pages here:
Please consider becoming a member or making a donation, here.
If you'd like to become a member of our project to aid in the battle against the censors and receive special perks along the way, you can do so at this link. 
We are also working with the folks from minds.com and have created a platform on their uncensored network as well. You can follow us at this link. 
We have police the police on minds.com as well.
And Instagram too.