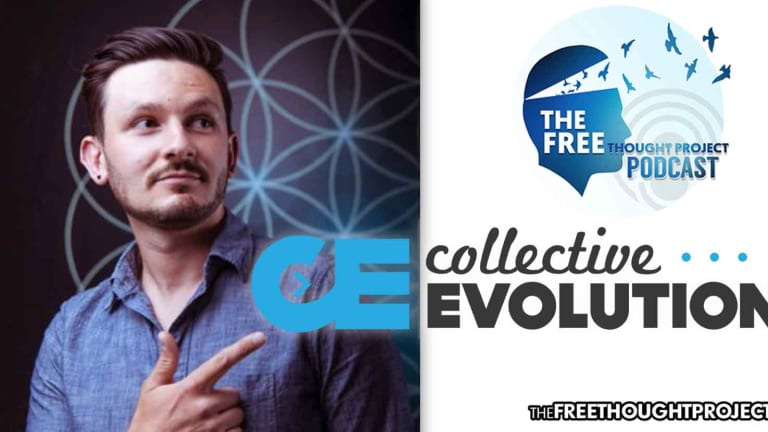 Podcast — Collective Evolution — How Facebook Killed Alternative Media & How to Fight Back
If we want to prevent a world in which there is only a single narrative and all dissent is silenced, we must take action on social media now.
On this week's podcast, Jason and Matt sit down with Joe Martino and Arjun Walia from Collective Evolution to discuss the unseen forces within social media and the tech industry that are silencing peaceful voices who question the status quo. From shadow bans to outright deletion of social media accounts, Facebook and other tech giants have successfully turned the volume down on those who do not push the divisive two party system.
Joe Martino founded Collective Evolution in 2009, in a bid to begin creating media and start conversation that encourages us to look more deeply at why our world is the way it is, and what about us creates it to be this way.
Arjun Walia is a senior investigative journalist at Collective Evolution and has been reporting on anything from health and pharmaceutical corruption to the emerging science of consciousness.
Please visit us on iTunes and leave a good review to help push this information to the masses. You can do that at this link.
Or, you can listen to our podcast on Spotify as well. Here is the link to our channel on Spotify.
If you are not on our email list, please sign up here.
If you'd like to subscribe to our site to aid in the battle against the censors and receive special perks along the way, you can do so at this link. 
We are also working with the folks from minds.com and have created a platform on their uncensored network as well. You can follow us at this link. 
We have police the police on minds.com as well.
And Instagram too.