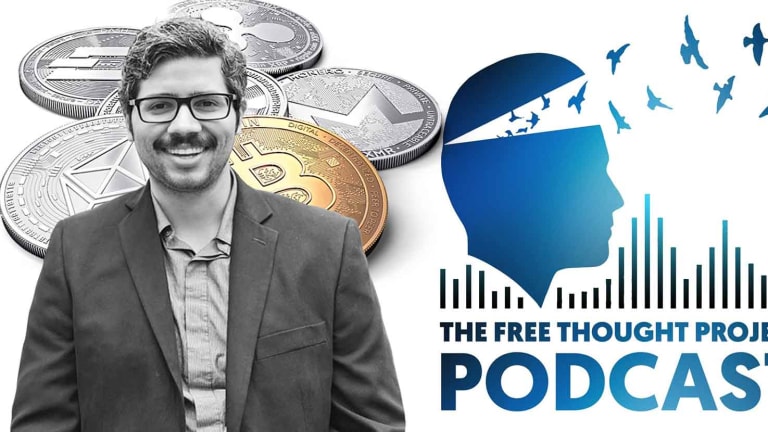 Podcast — Sterlin Lujan — Debunking Bitcoin Conspiracies & The Crypto Revolution
Our guest this week is the one and only Sterlin Lujan.
Our guest this week is the one and only Sterlin Lujan. Sterlin worked for years as the Bitcoin.com communications ambassador and has transitioned into focusing on his own crypto companies. We brought Sterlin on to address a few common misconceptions, misunderstandings and conspiracy theories about crypto that seem to be plaguing the community.
Was Bitcoin created by the NSA? Is it just a plot for a cashless society? What is the difference between a hot wallet and a cold wallet? We discuss all this plus Sterlin's new book "Dignity and Decency, Rhopsodic Musings of a Modern Anarchist" in this episode which is 1:07:48.
Follow Him: https://www.facebook.com/sterlinlujan
Checkout His Website: https://sterlinlujan.com/
Buy His Book: https://sterlinlujan.com/cartflows_step/get-dignity-and-decency-2/
If you like what you just heard, please visit us on iTunes and leave a good review to help push this information to the masses. You can do that at this link.
Or, you can listen to our podcast on Spotify as well. Here is the link to our channel on Spotify.
You can find us on Twitter at the following links:
And Our MeWe pages here:
If you are not on our email list, please sign up here.
If you'd like to become a member of our project to aid in the battle against the censors and receive special perks along the way, you can do so at this link. 
We are also working with the folks from minds.com and have created a platform on their uncensored network as well. You can follow us at this link. 
We have police the police on minds.com as well.
And Instagram too.