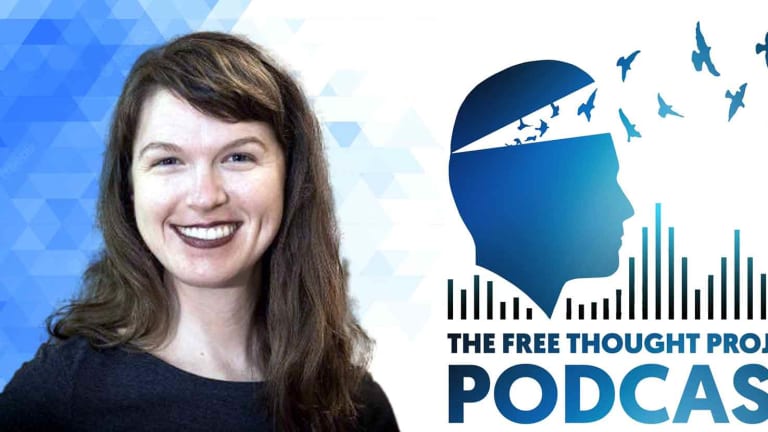 Podcast — Whitney Webb — The Real Story of Epstein & Maxwell the Media Will Never Tell You
Whitney Webb explains the immense connections world wide that can all be tied back to Epstein and Maxwell.
Whitney Webb who is a writer, researcher investigative journalist and renowned expert on the Jeffrey Epstein case. She also writes for a number of different publications including her own site Unlimitedhangout.com
She just finished her book a day before this interview called "one nation under blackmail."
We discussed Ghislaine Maxwell's 20 year prison sentence, why it's so important to continue holding the establishments feet to the fire when it comes to accountability for the Epstein/Maxwell network, the redacting of Maxwell's client list, how intelligence agencies were involved, Epstein's ties to Israel, Mark Middleton's connection to Epstein and his suspicious suicide, how Epstein tried to buy an airline for trafficking, the ties to the Iran-Contra affair, Ghislaine Maxwell's father, Disney's ties to Epstein, trafficking, and pedophilia, Disney's ties to the CIA, Epstein's little black book, how blackmail is the currency of corruption and the politics of power. (Length: 1:08:11)
Whitney's website: https://unlimitedhangout.com/
Whitney's Twitter: https://twitter.com/_whitneywebb
If you like what you just heard, please visit us on iTunes and leave a good review to help push this information to the masses. You can do that at this link.
Or, you can listen to our podcast on Spotify as well. Here is the link to our channel on Spotify.
You can find us on Twitter at the following links:
And Our MeWe pages here:
Please consider becoming a member or making a donation, here.
If you'd like to become a member of our project to aid in the battle against the censors and receive special perks along the way, you can do so at this link. 
We are also working with the folks from minds.com and have created a platform on their uncensored network as well. You can follow us at this link. 
We have police the police on minds.com as well.
And Instagram too.