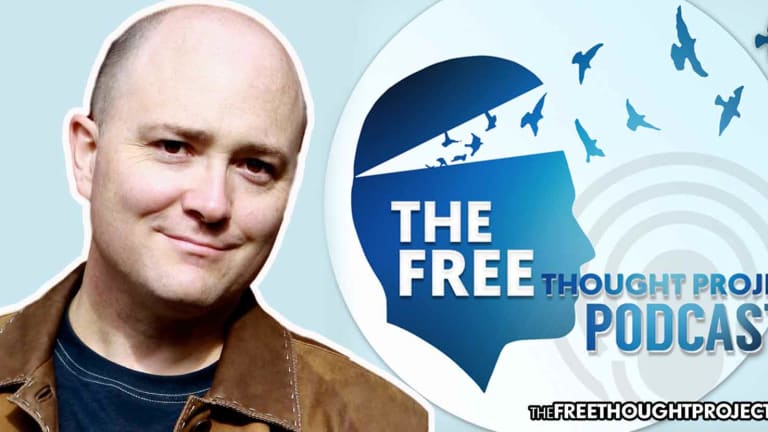 Podcast — Stephan Kinsella – How IP Laws Are The Anthesis Of Liberty & Innovation
The Free Thought Project takes a dive into Intellectual Property with Stephan Kinsella and how the state's laws regarding it are detrimental to our freedom.
On this week's episode of the Free Thought Project Podcast, Jason, Johnny, and Matt talk with Libertarian Figurehead, Stephen Kinsella. Stephan Kinsella is an American intellectual property lawyer, a Libertarian writer and speaker, Director of the Center for the Study of Innovative Freedom. Kinsella is a leading anti-IP libertarian theorist, author of 'Against Intellectual Property' and has had work published in Mises Daily Article, The Journal of Libertarian Studies and the Quarterly Journal of Austrian Economics.
In the podcast we cover the basics of intellectual property, the misconceptions attached to them and how IP laws are the opposite of innovation. We also talked about Covid-19 vaccines patents, the evolution of meme culture, social media censorship using Copyright and IP laws, Bitcoin's potential, how future technology will evade government regulations, 3D printing, voting, the 2020 election and if Mr Kinsella is an iPhone or Android user.
You can follow Stephan Kinsella here: https://twitter.com/NSKinsella
If you like what you just heard, please visit us on iTunes and leave a good review to help push this information to the masses. You can do that at this link.
Or, you can listen to our podcast on Spotify as well. Here is the link to our channel on Spotify.
You can find us on MeWe.com at the following links:
If you are not on our email list, please sign up here.
If you'd like to subscribe to our site to aid in the battle against the censors and receive special perks along the way, you can do so at this link. 
We are also working with the folks from minds.com and have created a platform on their uncensored network as well. You can follow us at this link. 
We have police the police on minds.com as well.
And Instagram too.