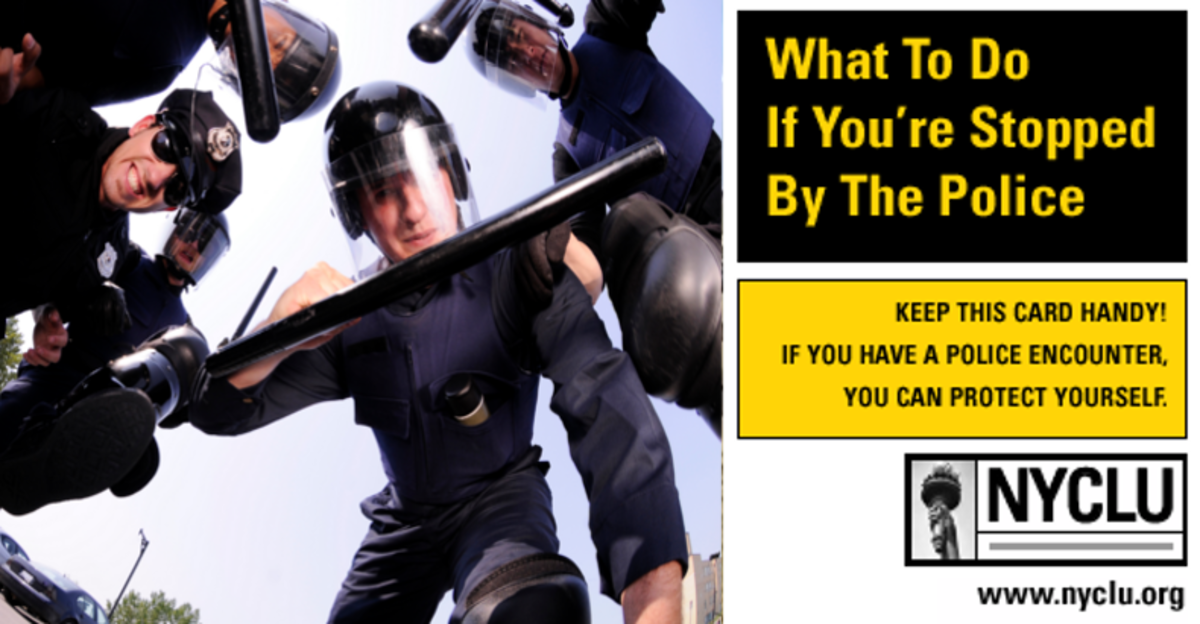 "We're not going to candy-coat things — we have a problem in our city that's affecting young men of color and all of our students"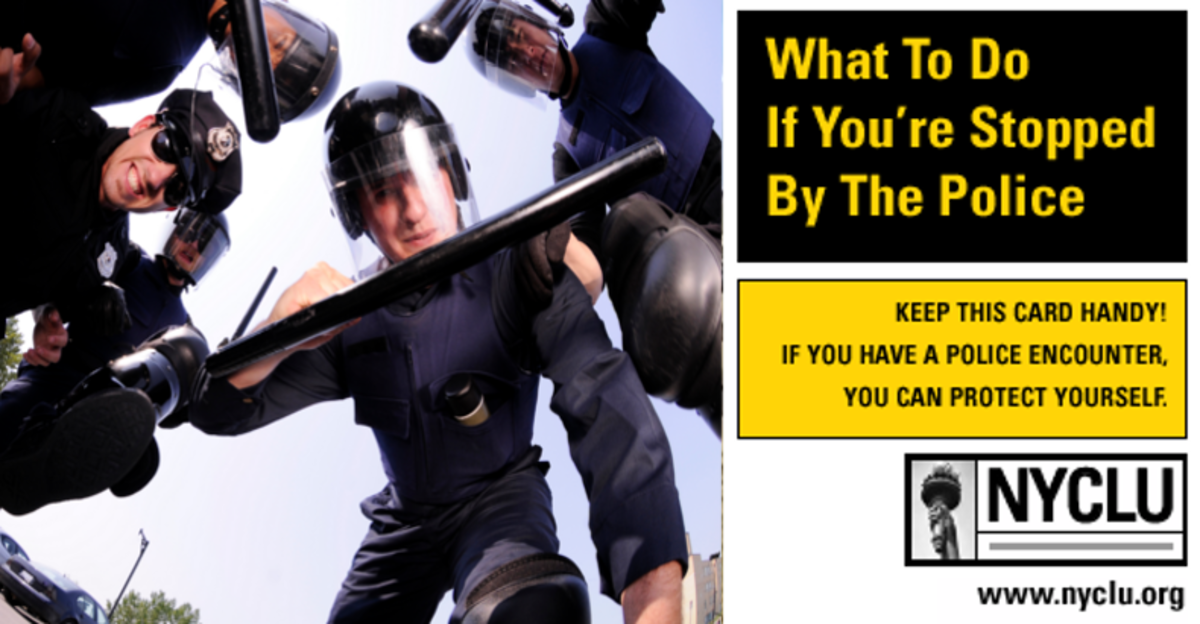 New York, NY — The New York Civil Liberties Union was invited to the East Side Community High School last week to give a two-day training session on interacting with police.
The 450 teens were coached on how to stay calm during police encounters as well as how to assert their rights.
At the end of the two day course, the students were given pamphlets titled, "What to do if you're stopped by the police."
This type of proactive move by the principle of East Side Community High School is heartening to say the least and deserves commendation.
According to the NY Post, Principal Mark Federman said he brought in the NYCLU because students told teachers they had bad experiences with being stopped by police. He said the training also was relevant to history classes studying the Ferguson, Mo., shooting.

"We're not going to candy-coat things — we have a problem in our city that's affecting young men of color and all of our students," Federman told The Post.

"It's not about the police being bad," he added. "This isn't anti-police as much as it's pro-young people . . . It's about what to do when kids are put in a position where they feel powerless and uncomfortable."
Teaching kids to be respectful while at the same time flexing their rights is a vital part of society maintaining its freedom. Police must be kept in their place and realize that they are here to serve us, not the other way around.
Predictably, law enforcement officials in New York are already fear mongering about kids being taught their rights in school.
The Post reports that Eugene O'Donnell, a former police officer, said the literature implies that cops are "Public Enemy No. 1."

"It's unlikely that a high school student would come away with any other conclusion than the police are a fearful group to be avoided at all costs," he said.

Ed Mullins, president of the Sergeants Benevolent Association said, "Education is the key, but are Civil Liberties going in with an agenda or to educate? I think we deserve equal time and should have the opportunity to follow up with the same platform to explain exactly what police do and what we think is the best way to deal with the police."
If we look at recent history, the idea that "police are a fearful group to be avoided at all costs," is not too far fetched. Police officers will stop you, kidnap you, and throw you in a cage for possessing a plant. Of course people are scared of them.
Not only will they throw you in a cage, but there is also a chance that you will be killed during your interaction with police, especially if you a a young black male.
Just this past Thursday in Brooklyn a young man and father of a two-year-old child was gunned down by police, and he had done absolutely nothing wrong.
The bottom line is that there is nothing ominous about teaching kids their rights; only good can come from this. The fact that police are worried about kids learning their rights during these encounters speaks volumes and highlights just how skewed the reality of modern law enforcement has become.
To the police, if you do not want to be treated as public enemy no, 1, stop killing unarmed people, refuse to enforce orders that deprive people of their freedom for victimless crimes, stop the full on theft of property and victimless revenue collection, start actually protecting and serving the community. It is as simple as this.
Here at the Free Thought Project, we have reported on several instances of 'good cops' trying to do these things, and we understand that these 'good cops' are met with resistance, intimidation, and fired by their departments for calling out this corruption. That is why we have setup a fund to help financially support whistleblower police officers. You can donate to it here.
DASH cryptocurrency and The Free Thought Project have formed a partnership that will continue to spread the ideas of peace and freedom while simultaneously teaching people how to operate outside of the establishment systems of control like using cryptocurrency instead of dollars. Winning this battle is as simple as choosing to abstain from the violent corrupt old system and participating in the new and peaceful system that hands the power back to the people. DASH is this system.
DASH digital cash takes the control the banking elite has over money and gives it back to the people. It is the ultimate weapon in the battle against the money changers and information controllers.
If you'd like to start your own DASH wallet and be a part of this change and battle for peace and freedom, you can start right here. DASH is already accepted by vendors all across the world so you can begin using it immediately.