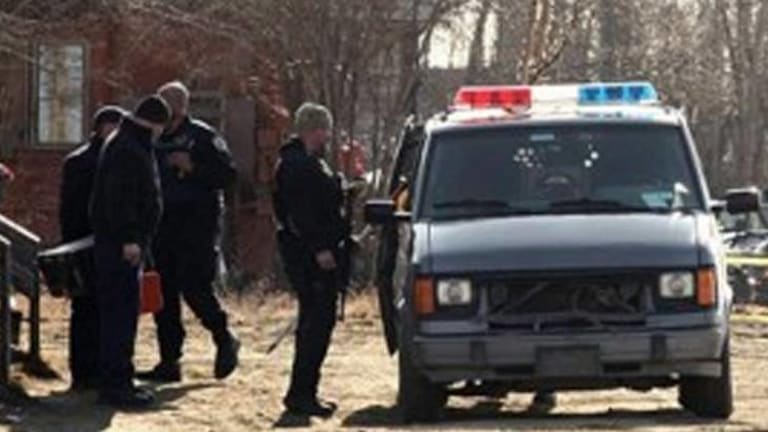 11-Year-Old Asks Public Safety Officer What a Taser Feels Like, So He Tases Him
Juneau, Alaska - An Alaskan public safety officer reportedly shocked an 11-year-old boy with a taser because he was asking about the device. According to the boy's mother, he was tased by the officer after asking him what it felt like to get shocked. The officer then apparently gave the boy a live demonstration, hitting him in the arm with the barbs of the taser.
"They were talking about being Tased, and my son did ask to be Tased," the boy's mother, Terrie Ward, Juneau Empire newspaper.
Public safety officers are basically cops in every way aside from the fact that they are not sworn in and are not allowed to carry firearms while on duty. Public safety officers are used by police departments to patrol remote areas that they cant afford to staff with better paid officers.
Alaska's Public Safety spokeswoman Megan Peters told reporters that investigators were working to determine "whether a crime was committed" or whether it was an "administrative matter for the tribal government."
The mother was out of town at the time and was not even informed about the incident from police, instead she had to hear about it later from a neighbor who asked how the child was doing. The boy apparently did not tell his parents about his encounter with the officer because he was afraid that he would get in trouble.
"She was asking me how my son was doing after the incident, and I was like, 'What is she talking about?' I was in shock because, I mean, I did not hear of it. I did not know about it," Ward said, recalling the conversation when she had learned of the attack.
The area where the incident occurred is a community called Kake which has a population of roughly 600.
Currently, public safety officers are not authorized to carry firearms while on duty, but that is soon to change due to new legislation passed last year.
John Vibes is an author, researcher and investigative journalist who takes a special interest in the counter culture and the drug war. In addition to his writing and activist work he is also the owner of a successful music promotion company. In 2013, he became one of the organizers of the Free Your Mind Conference, which features top caliber speakers and whistle-blowers from all over the world. You can contact him and stay connected to his work at his Facebook page. You can find his 65 chapter Book entitled "Alchemy of the Timeless Renaissance" at bookpatch.com.