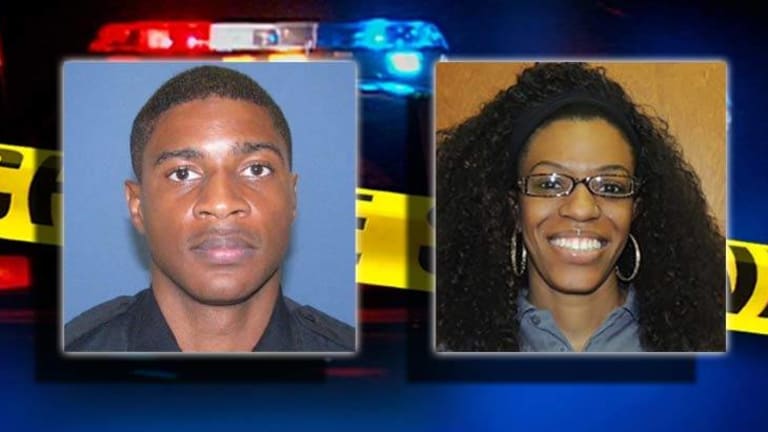 Cop Suspected of Hiring Hitman To Kill Mother Of His Unborn Child To Avoid Child Support
Text messages and other evidence shows that the Austin cop paid a man $5,000 to murder his wife.
Austin, Texas - Austin Police Officer VonTrey Clark is suspected of hiring a hitman to kill his pregnant ex-girlfriend because she refused to get an abortion, and he did not want to pay child support. This week, police served warrants on his home and police locker where they allegedly discovered evidence that he was connected to the murder.
According to the recent search warrant, obtained by KXAN, police interviewed one of the suspects in the homicide of Samantha Dean, Clark's ex-girlfriend, and discovered that Clark wanted "to pay someone $5,000 to kill Dean and her baby due to Dean wanting Clark to pay child support for the baby."
The suspect also told police that a man named Freddie Smith accepted Clark's murder-for-hire job and killed Dean. It was also revealed that Smith attempted to make the murder look like a drug deal gone wrong, a plan that was allegedly handed down by Officer Clark.
Cellphone records, along with surveillance video taken from the scene of the crime, allowed police to link the suspects together, and gather enough evidence to obtain search warrants.
Clark, the 32-year-old police officer, has fled to Indonesia, where he has been hiding since July. While in Indonesia, he was recently arrested for visa violations and handed over to the FBI. The officer remains in Indonesia and has not yet been extradited to the US, but remains in FBI custody.
Clark was suspended from the police force last month after he failed to attend a disciplinary meeting. It is suspected that he was in Indonesia at the time.
Clark's attorney, Bristol Myers, said in a recent statement that, "Unfortunately, there is no legal requirement that an investigator's affidavit include any of the facts and details that might cut against the desire to search a given place. This affidavit for the locker was cut-and-paste from search warrants executed on Officer Clark's home and car, and the result was essentially the same: investigators came up empty."
Myers said that the police department "secretly issued an arrest warrant for Officer Clark after he left for Indonesia, and this is the likely cause of what officials are calling a Visa problem. Officer Clark booked an international round trip flight in his own name, used his own passport, and was easily located. These are not the hallmarks of a fugitive."
Although Clark is now the primary suspect in the case, he has yet to be formally charged with the murder.