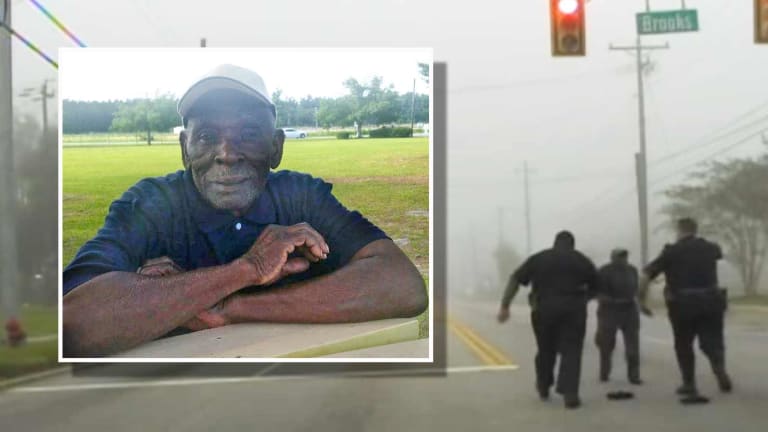 Disturbing Video Shows Cops Taser 86-year-old Man With Dementia for Walking Backward
Disturbing video has just been released showing how an 86-year-old man was needlessly tasered by cops for walking backward, leaving him severely injured.
Kingstree, SC — After a month of seeking justice for 86-year-old Albert Chatfield—who was needlessly tasered by cops to the point of being hospitalized in ICU for weeks—the family and the elderly man with dementia finally have some closure. On Friday, the city noted that Chatfield will receive a $900,000 payout—one of the largest settlements in the history of South Carolina related to a police taser—and the video showing the unnecessary assault was finally released.
The incident happened on the morning of October 16 after Chatfield had an apparent episode due to his dementia and led police on a brief low-speed chase. After Chatfield stopped, he got out of his car and put his hands above his head. However, the 86-year-old man then began to back up—a move police seemingly feared—so a taser was deployed.
Chatfield immediately collapsed as the jolt from the taser completely incapacitated the 86-year-old man. When he fell, he smashed his head on to the pavement, broke his nose and began to experience life-threatening bleeding on his brain. He was rushed to the hospital where he would spend weeks in the ICU.
"He wouldn't hurt anybody," said his daughter, Jodi Mack of North Carolina. "He would only make you hurt laughing."
After the incident, agents with the State Law Enforcement Division were asked to step in and conduct a criminal probe.
"Because the Kingstree Police Department and the town of Kingstree are not trying to hide anything," Police Chief James Barr said Monday, "I asked SLED to come in and give a full report about what happened, detail by detail."
Laughably, after claiming they had nothing to hide, Barr refused to release the body camera and dashcam footage.
As the Post and Courier noted, his reasoning behind refusing to release the video was inconsistent at best and at worst, a deliberate cover-up.
Cameras worn by officers and mounted in their cars captured the episode, Barr said, but he declined to release the video because of the state inquiry. The Post and Courier submitted a written request for the footage Oct. 17, two days before Barr requested the probe.
Police claimed in their reports that Chatfield "took up a fighting stance" against Officer Stephen Sweikata. But the policeman didn't fire his Taser until after Chatfield "started jogging/walking backwards in the lanes of traffic." The alleged fighting stance is not seen in the video.
Sweikata claimed that he had to taser the 86-year-old man to protect him. He wrote that had he not tasered Chatfield, the elderly man would've been struck by a car. However, as is clearly evident in the video, Chatfield was not at risk of being hit by a car at all and the only car in the shot is actually backing away from them.
Instead of surrounding the elderly man, the three large cops resorted to a move that nearly killed Chatfield.
As the Post and Courier reports, Justin Bamberg, the Orangeburg lawyer and state lawmaker representing Chatfield's family, said Chatfield was clearly suffering some mental impairment at the time, was outnumbered and was not violent.
"They merely wanted to restrain him, but those officers used unreasonable force," Bamberg said. "In our opinion, based on the law, this is a perfect example where there is no debate on whether the use of force violated Mr. Chatfield's constitutional rights."
After staying in intensive care in a medically induced coma, Chatfield finally woke up this week. However, his family says that he cannot talk very well and all he does is cry. He has since been transferred to a long-term care facility where his family hopes he can recover some of his speech and motor skills.
"He's better than he had been, but he still has a long way to go," his daughter said Friday at a news conference. "I don't have the same person I had a month ago."
"Not everyone who doesn't listen to a directive from law enforcement has an intent to hurt somebody," Bamberg said. "You have to talk to these folks. You can't just tase people to gain compliance. That's a change we need to see."