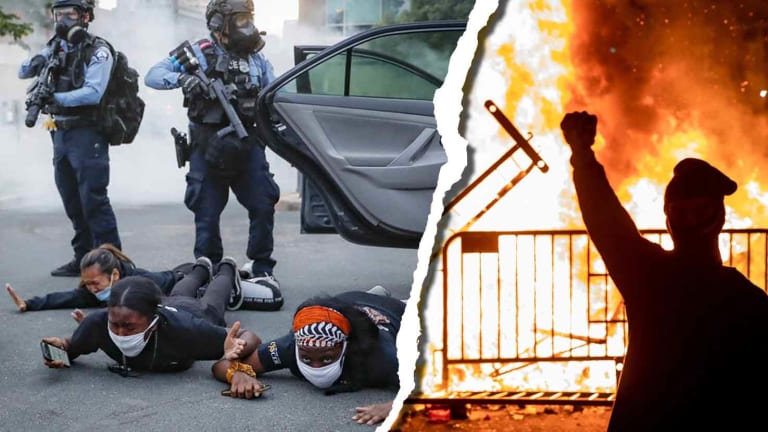 Are All the Apples Bad? Police In 20 Largest US Cities Fail To Meet Basic Human Rights Guidelines
According to a scathing new report from the International Human Rights Clinic at the University of Chicago Law School most cops violate rights.
Completely destroying the oft-cited "lone bad apple theory," according to a new report from the International Human Rights Clinic at the University of Chicago Law School, police departments in 20 of the largest US cities failed to meet the "minimum standards" of basic international human rights guidelines.
The report indicated that compared with many other places in the world, police are given far more discretion to use deadly force. The report also noted that police in the US are authorized to use brute force arbitrarily, which they say is "a common tool of tyrannical and despotic governments." 
The researchers behind the study tried to determine how police policy in the US compares with international human rights standards.
As metrics for the standards, the report used the Universal Declaration on Human Rights and the International Covenant on Civil and Political Rights, which the researchers said were "the two fundamental international instruments protecting human rights."
The researchers also considered the rules that law enforcement officers in the US claim to follow, which are UN Code of Conduct for Law Enforcement Officials, and the Basic Principles on the Use of Force and Firearms by Law Enforcement Officials. However, actual police conduct out in the streets fails to meet any of these standards.
In the report, clinic director Claudia Flores said that police have far too much discretion to use deadly force on suspects.
"Police departments grant their officers deadly discretion, allowing the use of lethal force to capture an escaping suspect or to prevent the commission of a felony, regardless of whether the suspect poses a threat of any kind. Clear constraints on police discretion are critical to protecting the human rights of all people — especially members of marginalized or disempowered communities," Flores said.
"The video and testimonies from these incidents provide grim illustrations of the power law enforcement officers have over the people they are sworn to serve and protect and the deadly consequences when they abuse that power. Police lethal use-of-force policies provide the primary source of guidance and accountability for officer discretion to use force in any given situation—and police in this country have a great deal of discretion," she added.
The report suggests numerous different measures to address this problem, such as ending qualified immunity, making videos and other evidence from arrests publicly available, and allowing third-party investigations of crimes committed by police officers.
The report's authors showed how police departments that required external investigations for uses of lethal force came closer to meeting international human rights guidelines. Additionally, they pointed out that some of the least compliant departments on the list had some of the loosest rules about using lethal force.
The report concludes by calling on Congress and state legislatures to change the laws that allow police to commit violence with impunity, and to change police tactics for de-escalation, which includes a ban on chokeholds, tear gas, and a wide variety of other controversial tools and techniques.
The report also calls for the Department of Justice to establish a mandatory program to collect, store, analyze and make public, data on police actions for every US state and territory.
While these recommendations are certainly noteworthy, especially ending qualified immunity, it is important to point out that ending the war on drugs would have a far greater effect in curbing police violence by drastically limiting the day to day interactions between police and the citizens. Simply put, when cops slow down on random rights-violating stops to fish for drug activity, everybody wins. If you'd like to read about some very easy solutions that would provide immediate and substantial change to police violence, you can do so here.