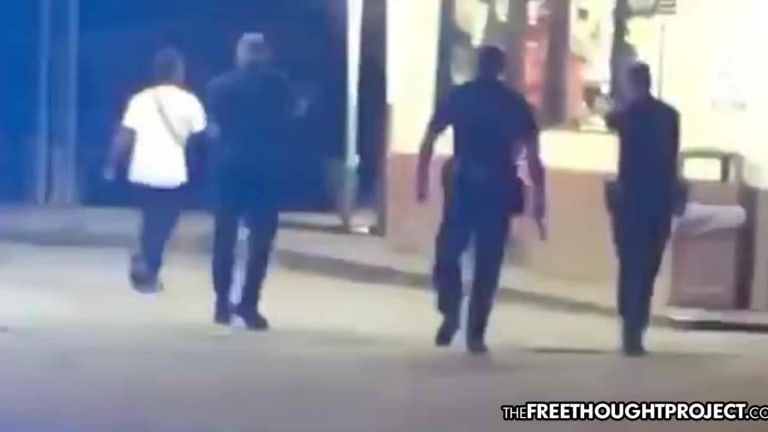 Autopsy Reveals No Evidence Cops Used Tasers Before Shooting Man 10 Times in the Back
An independent autopsy conducted by the victim's family suggest police are lying about the shooting death of Trayford Pellerin in Lafayette, La.
Lafayette, LA — As is often the case with officer-involved shootings and their subsequent press briefings, police departments sometimes get their facts wrong, many times, dead wrong. In the case of the shooting death of Trayford Pellerin, killed 8/21/20, the family says the police flat out lied about claims they attempted to taser Pellerin before shooting 17 rounds at him, hitting him in the back 10 times.
In a press release by the family's attorneys, the results of an independent autopsy of Pellerin's body show not only was he not tasered, he was shot by multiple police officers in what now appears to be a blatant cover-up according to the family. Haley & Associates arranged for the independent autopsy to be conducted which concluded Pellerin was shot 10 times directly and suffered another two or three more wounds related to projectile fire.
Curiously absent from the autopsy's findings were any indication Pellerin was pierced by any taser's projectiles. Shaped like straightened fish hooks tasers deploy a miniature spear attached to guide wires which carry the incapacitating charge of voltage which renders most suspects incapable of defending themselves. Pellerin had no such marks according to the press release.
"The pathologist found absolutely no evidence of Mr. Pellerin's body that he was ever struck by a Taser," the press release reads. Not only were there no taser piercings there was also no indication Pellerin had been in a fight with officers. "The pathologist likewise observed no defensive markings to suggest there was any sort of scuffle (with officers); instead there was only brush burns present on the knees as a result of falling to the ground" after being shot.
There were, however, handcuff marks around his wrists indicating he was handcuffed at some point during the fatal contact with police. The independent investigation also concluded a total of 17 shots were fired at Pellerin. Ten hit him, three more hit him indirectly (ricochet), and four struck the wall of the station and another hit a glass door which shattered upon impact. The entry wounds of the shots fired were also from "different angles" which indicated there "were multiple shooters".
This was evident from the video of the shooting, but is now backed up further by this report.
"It is a political and moral failing of our elected officials and the Lafayette Police that Mr. Pellerin's family had to incur the significant expense of an independent autopsy simply to begin to get answers about why and how their loved one died," reads the statement issued to the press by the family's lawyers.
Lafayette may be poised as the next powder keg site for protests against potentially unlawful police actions and certainly casts doubts about the transparency of the Lafayette Police Department. Adding fuel to the proverbial fire, Black militia groups have converged in Lafayette promising to take matters into their own hands.
Standing against their promises to retaliate the Bayou Boys militia group have been rumored to be planning counter-attacks in what could turn out to be a civil skirmish involving firearms. Let's hope that it doesn't get to that point.