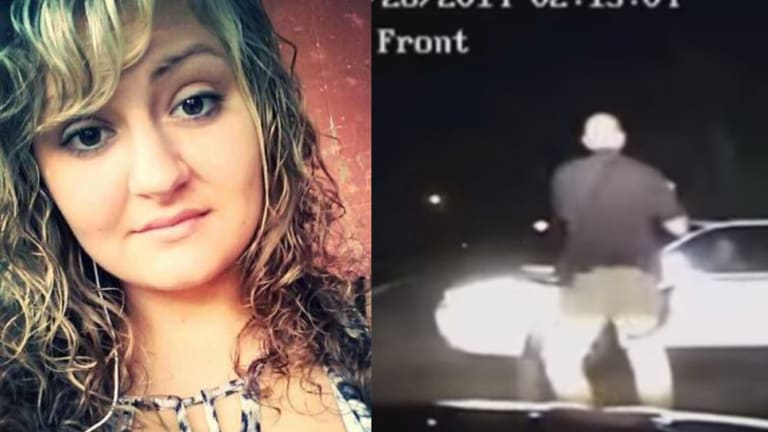 No Charges For Cop Who Killed 19-year-old Preschool Teacher As She Drove Away From Party
Boone County, Kentucky —Earlier this year, 19-year-old Samantha Ramsey was shot and killed by police as she was leaving a party that was getting raided.
There was reportedly drinking taking place at the party, and anyone under the age of 21 risked possible imprisonment if they were caught.
Ramsey was one of many teenagers who ran to escape police that night, as her and a group of friends got into her car and attempted to flee the scene.
As she drove her car down the road, a police car was just down the street waiting for her, and the officer inside began to flash his lights and order her to pull over as soon as her saw her vehicle.
Not sure if the teenager was going to stop, Boone County Sheriff's Deputy Tyler Brockman leaped out in front of her vehicle and fired four shots through the windshield of the car, hitting and killing 19-year-old Samantha Ramsey.
The officer reportedly feared for his life as he took the conscious choice to jump out in front of a moving vehicle in the dark.
The dash-cam footage from the police car is available, but the murder happened off camera, so the lead up and the aftermath can only be seen. Watch the Footage Below:
Although the police footage did not show the actual shooting, there were a number of witnesses from the party who saw what happened and were completely traumatized by the experience. When Ramsey was struck by the bullets and killed, her car veered off the road and smashed into a ditch, putting the other young occupants of the car into danger. Luckily, none of the others were injured.
According to Cincinnati.com, Boone County Coroner Doug Stith has decided not to release the autopsy and toxicology reports for Ramsey because they "would be harmful" to the ongoing investigation.
Brockman is currently off work on workers' compensation, but has not faced any disciplinary or legal consequences for his actions.
The following is a local news segment that recently aired on the case of Samantha Ramsey:
John Vibes is an author, researcher and investigative journalist who takes a special interest in the counter culture and the drug war. In addition to his writing and activist work he is also the owner of a successful music promotion company. In 2013, he became one of the organizers of the Free Your Mind Conference, which features top caliber speakers and whistle-blowers from all over the world. You can contact him and stay connected to his work at his Facebook page. You can find his 65 chapter Book entitled "Alchemy of the Timeless Renaissance" at bookpatch.com.