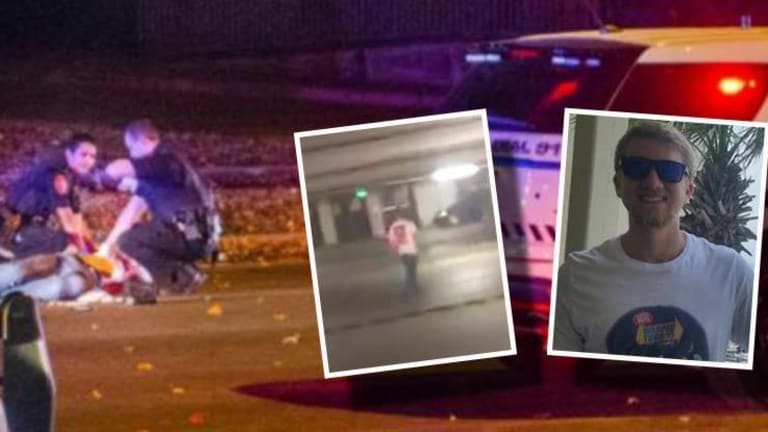 College Student Killed on his Birthday by Campus Police for Holding an Axe
University of North Texas cop shoots and kills "one of the nicest" students on campus.
Denton, TX -- A sophomore student at the University of North Texas was shot and killed by a campus cop late Saturday night. Ryan McMillan, described by friends as "one of the nicest people," had just turned 21.
A call was put in to the Denton police department about a person breaking car windows. Although the reported incident was two blocks off campus, the unnamed UNT officer picked up the call and responded to the scene.
University officials said McMillan "advanced" toward the officer with the axe, although no witnesses have corroborated that story. UNT cops wear body cameras, so presumably there is footage of the incident. Whether this will be released to the public is unknown at this time.
A brief video of McMillan was submitted North Texas Daily, that show him walking through a parking garage holding the axe. While it was a poor decision to walk around holding an axe, it's not illegal, and it certainly doesn't warrant being killed.
The Texas Rangers and the Denton Police Department are investigating the shooting while the officer is on administrative leave. Authorities haven't said how many shots were fired into McMillan, but one witness said he heard three gunshots.
Several acquaintances have expressed disbelief that McMillan would charge an officer with an axe. They noted it was his 21st birthday, and it's possible he had too much to drink.
"He just seemed like a normal person that would never do anything like that or try to hurt anyone," said Lindsey Norman, a high school tennis teammate of McMillan.
"He seemed like a really cool person, really down to earth," said Ashley Jones. "He was the last person I would think to do that, at least from the vibes I got from him."
They wondered if the cop could have done something else to stop McMillan besides shooting him to death.
"I can't really put into words how I feel about the fact that one of the nicest people I ever met was shot because an officer felt threatened," said childhood friend Mathew McDermott.
"I want to drive to Denton and scream at the top of my lungs at the police department, but that's stupid and irrational. But it just really angers me," he said.
This is the first time in 23 years that a UNT officer has discharged a weapon while on duty. The body cam footage, assuming that it is available, will tell us if McMillan was truly a threat or if he was another victim of unnecessary use of deadly force.