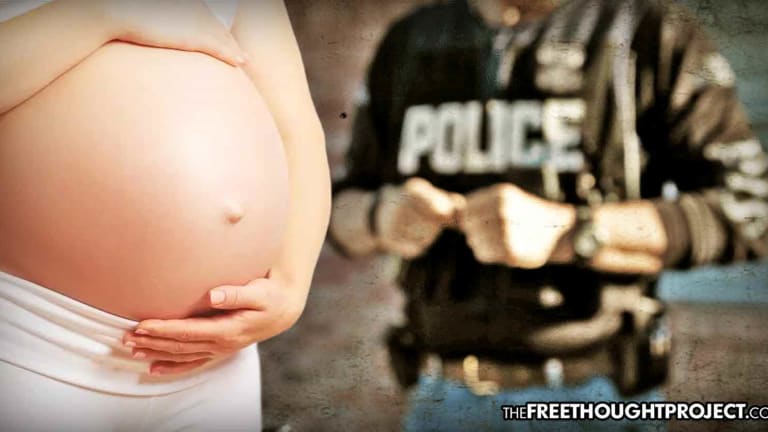 Cop Arrested and Fired for Kicking an 8-month Pregnant Woman in the Stomach
A Florida cop has been fired and arrested after admitting to losing her temper and kicking a pregnant woman in the stomach.
North Miami Beach, FL -- In a disgusting display of brutality, a North Miami Beach Police officer has been fired and arrested for kicking a pregnant woman in the stomach. The kick was so violent that it caused the innocent woman to go into labor.
Officer Ambar Pacheco was charged with aggravated battery after she attacked the innocent pregnant mother in South Beach. According to the arrest affidavit, Pacheco was off-duty at the time of the attack.
"Due to Ms. Ambar Pacheco's recent off-duty actions, her employment with the City of North Miami Beach has been terminated effective immediately," Chief William Hernandez said in a statement issued Friday afternoon.
As the Miami Herald reports, according to the affidavit, the kicking arose from a confrontation at the busy corner of Española Way and Washington Avenue around 8:40 p.m. Wednesday. On one side were Pacheco and her 21-year-old sister Mikaela Pacheco. On the other side, Liberty City couple Evoni Murray, 27, and Joseph Predelus, 40.
How the altercation began was not in the arrest report, however, Pacheco told police Predelus kicked Mikaela Pacheco in the face and said to the arresting officer, "I saw red and beat the ---- out of (Murray)."
Predelus denies initiating any violence and said he was merely trying to protect the innocent pregnant woman.
"All I did was defend my baby mother and a child. To me, I don't put my hands on women and that's how it should be, especially a pregnant woman too," he said.
According to the arrest report, Murray "appeared to be in severe pain and possibly having contractions," after being kicked in the stomach.
During the arrest, Pacheco admitted to kicking someone but said she didn't know who. The report stated that Pacheco "later stated 'She doesn't know who, but she kicked somebody.'"
After the kick, Murray went into labor and was rushed to the hospital where she gave birth to their baby boy after only being in the hospital for seven minutes.
"The victim was transported to Mount Sinai hospital, at last check, she delivered a healthy baby," Miami Beach police spokesman Ernesto Rodriguez said in an email.
"Luckily, we had got her to Mount Sinai just in time because it only took seven minutes for the labor," said Predelus, who claims he did nothing to provoke Pacheco.
According to Maj. Richard Rand, Pacheco was suspended with pay pending the outcome of an internal investigation. On Saturday, however, the department announced that Pacheco was fired for kicking the pregnant woman.
Predelus had some strong words for Pecheco on Thursday when he was interviewed by WESH, noting, "Whatever happened to you, whatever you got coming to you, you deserve it. You should've been more professional," he said. "Like I said, we didn't have no problems with you. We didn't start any trouble."