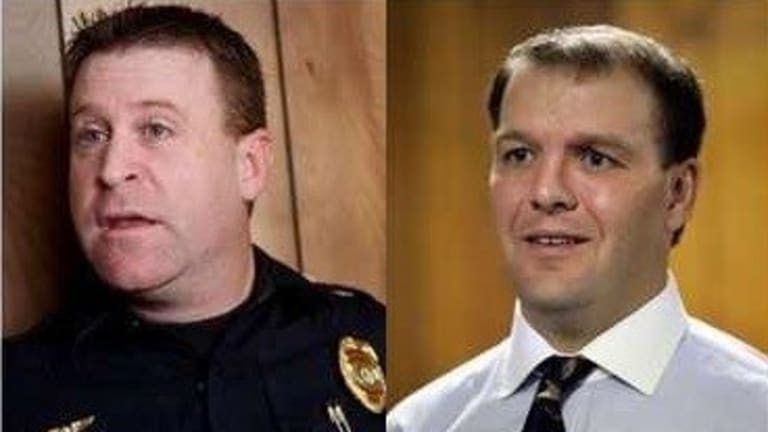 Cop Assassinates Mayor And Walks Free, But Mayor's Family Gets Nearly $100 Million
Last week, the family of a South Carolina Mayor who was killed by a deranged police officer was awarded a $97 million settlement, even though the officer responsible for the death has never been charged for the crime, and is still walking free.
The family of deceased Cottageville mayor Bert Reeves won the settlement on grounds that the city should not have hired former officer Randall Price, the admitted murderer of Bert Reeves, due to his extensive past disciplinary record.
In May of 2011, along a rural dirt road near his home, Bert Reeves was shot in the chest with a police issued weapon that was assigned to Officer Randall Price. Price even admits that he shot the Mayor, but claims that he did so in self-defense.
According to Lake Summers, Price's attorney, Reeves was mentally unstable and became aggressive during a confrontation with the former officer. Price had allegedly arrested a man who worked for Reeves, which was apparently why the two were meeting on the night of the murder.
However, the Reeves family believes that Bert was murdered because he was in the process of getting Price kicked off the police force.
Reeves and Price both have a long history of abusing their power and acting aggressively. Before he was hired in Cottageville, Price was recognized by a local newspaper for being one of the most corrupt cops in the area.
In 2005, The Post and Courier featured Price's disciplinary record in a series called "Tarnished Badges," which documented cops who were frequently fired from police departments only to be quickly rehired by others.
3 years later, in 2008, Price was hired in Cottageville after getting fired from multiple different police departments across the state for insubordination, dangerous use of firearms, and other alleged acts of misconduct and brutality.
"We're here because the town made a conscious decision to hire an aggressive cop. They were indifferent to what their real mission should have been, to preserve and protect," Reeves family attorney Mullins McLeod said to the jury.
However, it is unclear how the small town will actually pay this lawsuit, considering that the annual budget for the entire town is just under $600,000 and the population is somewhere around 750.
"I cannot thank the jury enough for their courage to do justice in this case. My children take great comfort in knowing their father's name has been cleared and that this officer will no longer carry a gun and a badge," Ashley Reeves, the former mayor's widow, said in a statement.
Although there are no charges against Price, the local police department has told the family that "an investigation is ongoing" and that Price will no longer be able to work in law enforcement.
John Vibes is an author, researcher and investigative journalist who takes a special interest in the counter culture and the drug war. In addition to his writing and activist work he is also the owner of a successful music promotion company. In 2013, he became one of the organizers of the Free Your Mind Conference, which features top caliber speakers and whistle-blowers from all over the world. You can contact him and stay connected to his work at his Facebook page. You can find his 65 chapter Book entitled "Alchemy of the Timeless Renaissance" at bookpatch.com.