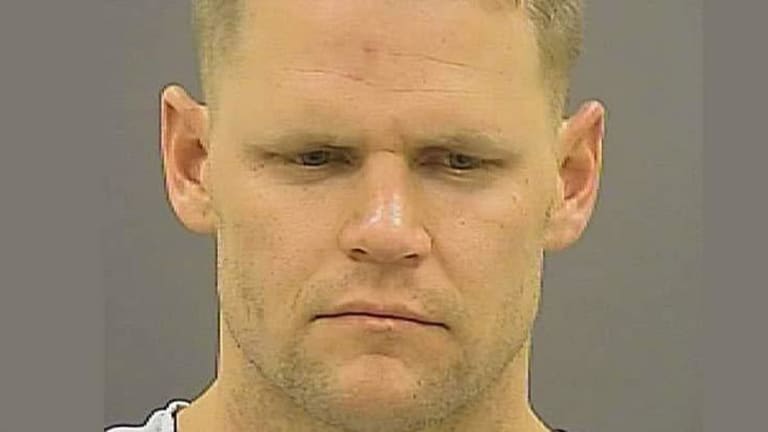 Cop in Baltimore Ambushes Man Leaving Bar, Bites His Testicles
A cop and another unidentified man ambushed a man as he left a bar Tuesday night. The resultant trap turned grotesquely violent.
Baltimore, Maryland - As Baltimore is still on edge from the death of Freddie Gray, a police officer from the nearby suburban area of Anne Arundle County, got in a bar fight over a woman. He then bit another man's testicles in the scuffle.
The incident occurred in the alley behind Looney's Pub in the 2900 block of O'Donnell Street, within the limits of Baltimore City.
There was a large crowd gathered at the bar for their Cinco de Mayo celebration, so there were many people who witnessed the fight. The officer was later arrested, charged with assault and public intoxication and then released the following day.
Police confirmed that the attacking officer, 31-year-old Michael Flaig, was off-duty at the time and was obviously drunk when officers responded to the call. The victim said that Flaig ran away after biting his testicles.
"Mr. Flaig hadbloodshot eyes, slurred words and a strong odor of (alcohol) coming from his person," according to the police report.
According to witnesses, Flaig and another man waited outside of the bar for the victim to leave and then "jumped" the victim as he exited the building. Flaig claims that the victim was being inappropriate with a woman at the bar, but that has not been confirmed.
The second attacker managed to escape, and it seems that Flaig is refusing to give the police the name of the second attacker.
"These charges are disturbing and we have an obligation as police officers to conduct ourselves in a professional manner on and off-duty. We will cooperate fully with the Baltimore Police Department as they conduct their investigation. At this time, we cannot comment further because, for our agency, this is a confidential personnel matter," Anne Arundel County Chief of Police Timothy J. Altomare said in a statement.
Flaig is a 10 year veteran of the Anne Arundel County police department and is currently on a paid suspension, pending an internal investigation. In other words, he got a paid vacation, and will be investigated by his friends.
John Vibes is an author, researcher and investigative journalist who takes a special interest in the counter culture and the drug war. In addition to his writing and activist work he organizes a number of large events including the Free Your Mind Conference, which features top caliber speakers and whistle-blowers from all over the world. You can contact him and stay connected to his work at his Facebook page. You can find his 65 chapter Book entitled "Alchemy of the Timeless Renaissance" at bookpatch.com.