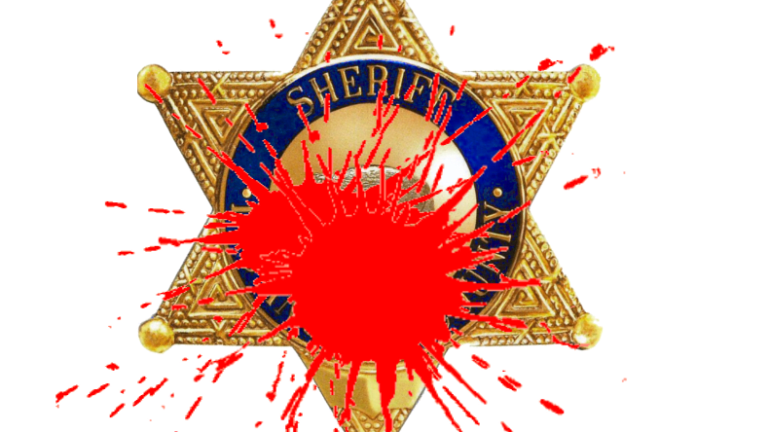 Sheriff Pummels a Man With His Badge In a Fit Of Road Rage
"You want to see my badge? Here's my badge mother [email protected]%#er!"
Tommy Rodella, the Sheriff of Rio Arriba County, New Mexico was found guilty this week of federal firearms charges, assault and the violation of a citizen's civil rights, after he used his badge as a weapon on another driver during a road rage fit.
U.S. Attorney Damon Martinez made a statement today about the verdict, saying that:
"Today a federal jury found that in attacking an innocent civilian, Sheriff Rodella chose to abuse his power rather than uphold his oath to protect the public. I commend the victim who testified in this case for having the courage to step forward and assert his civil rights, and for trusting the Department of Justice to protect him. I am hopeful that today's verdict brings a measure of justice to the victim and the people of Rio Arriba County."
Rodella's attorney, Bob Gorence said that his client will be appealing the verdict, claiming that the victim has a personal vendetta against officer Rodella.
According to court documents, Rodella was off duty and driving his personal Jeep when he chased victim Michael Tafoya down the highway. Rodela had apparently become angered by something that Tafoya did while on the road and felt the need to peruse him, despite being off duty.
Rodella eventually caught up with Tafoya, and when he did, he ripped the man out of his car, drug him onto the ground and pointed a gun at him. Rodella then told Tafoya that he was the sheriff. Tafoya begged for Rodella not to shoot him and asked to see his badge.
At that moment Rodella allegedly pulled Tafoya up by the hair and smashed the badge into his face multiple times, shouting, "You want to see my badge? Here's my badge mother [email protected]%#er!"
Rodella called a number of witnesses, many of whom had an obvious bias in the situation. Rodella's son acted as one of the primary witnesses for the defense. The prosecution also called a number of witnesses from the Rio Arriba area who were threatened by officer Rodella on the road.
Rodella faces a maximum of ten years in prison, but his sentencing date has yet to be scheduled.
Defense lawyers argued that Rodella did nothing wrong and was merely trying to stop a reckless driver. What is truly upsetting about this case is the fact that Rodella would never have prosecuted if he carried out these actions while on duty.
John Vibes is an author, researcher and investigative journalist who takes a special interest in the counter culture and the drug war. In addition to his writing and activist work he is also the owner of a successful music promotion company. In 2013, he became one of the organizers of the Free Your Mind Conference, which features top caliber speakers and whistle-blowers from all over the world. You can contact him and stay connected to his work at his Facebook page. You can find his 65 chapter Book entitled "Alchemy of the Timeless Renaissance" at bookpatch.com.