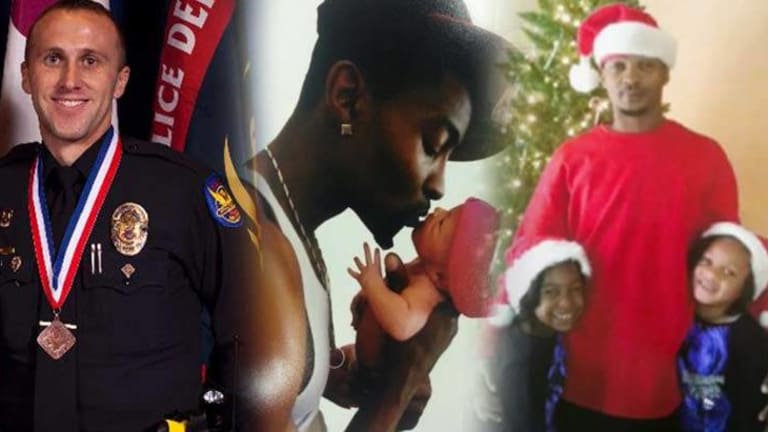 No Charges for Cop who Killed Unarmed Man on His Doorstep as he Brought Dinner to his Family
This man had returned home with two McDonald's bags when he was gunned down by police.

Phoenix, Arizona - It was reported this week that the police officer who shot and killed unarmed Rumain Brisbon on his doorstep will have no criminal charges filed against him.
As some of you may remember, back in December, Officer Mark Rine of the Phoenix Police department shot and killed 34-year-old Rumain Brisbon because he mistakenly thought that Brisbon was carrying a gun.
According to police, the officers involved were investigating Brisbon because some neighbors allegedly told them that someone in an SUV was selling drugs in a nearby apartment complex. From the start, this story seems suspicious as police often use fabricated "anonymous" tips as a justification to search and harass people who they are interested in profiling. The family also suggests that a false report may have been possible.
Brisbon's family says that he was simply going out to get dinner, and had returned home with two McDonald's bags when he was attacked by police.
Marci Kratter, the attorney for Brisbon's family, says that the police department had no interest in ever finding out the truth.
"There was no investigation, they were certainly not interested in finding out what the truth was," Kratter said.
Immediately after the incident, the mainstream media attempted to destroy Brison's character and paint him as a criminal, in hopes that the case would be swept under the rug. It was reported that Brisbon was found with marijuana in his car, but his family later confirmed that he was a medical marijuana cardholder. The media also reported that Brisbon had a gun in his car, however, this was a legally owned firearm that was not in his possession at the time.
The police department has neglected to mention these facts to the media, but instead, has instructed them to paint Brisbon as a criminal, suggesting that the legally owned weapon and legally prescribed drugs were evidence that the man was a drug dealer. Even if he was a drug dealer, which it seems that there is a very good chance he was not, the police should not have a right to take his life.
Kratter also told reporters that the Brisbon family is planning a possible appeal, and further legal action against the officer responsible for the murder.
John Vibes is an author, researcher and investigative journalist who takes a special interest in the counter culture and the drug war. In addition to his writing and activist work he organizes a number of large events including the Free Your Mind Conference, which features top caliber speakers and whistle-blowers from all over the world. You can contact him and stay connected to his work at his Facebook page. You can find his 65 chapter Book entitled "Alchemy of the Timeless Renaissance" at bookpatch.com.