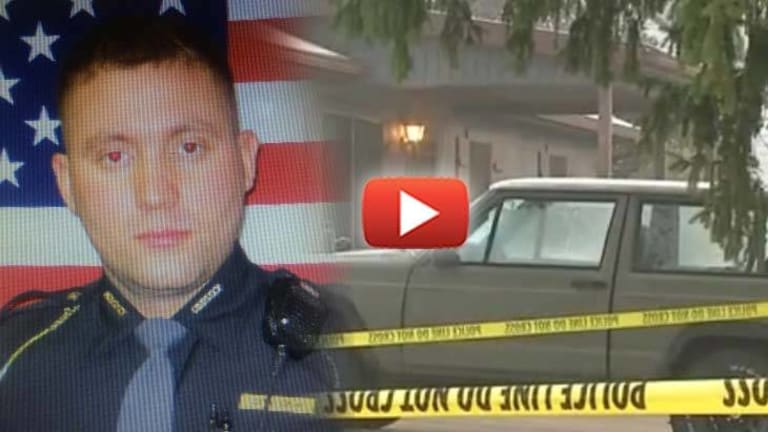 After a Paid Suspension for Killing a Man, this Cop Shoots His Neighbor in the Head
An Ohio police officer is now on his second paid vacation after killing yet another citizen, this time his neighbor.
Waverly, OH — After killing his neighbor, an inebriated Pike County sheriff's deputy was arrested and charged with felony manslaughter for accidentally shooting him in the head. Although the deputy initially reported the shooting, he neglected to inform the dispatcher that he had pulled the trigger.
Around 11:40 p.m. on Thursday, Pike County Deputy Joel Jenkins called the sheriff's office to report a shooting. Jenkins told dispatchers, "There's been an accidental discharge at my house. My neighbor, he's down. You guys are going to have to get here ASAP."
According to Pike County Sheriff Charles Reader, Jenkins was off-duty and handling a firearm that "was not his duty gun" when he shot his neighbor, 40-year-old Jason Brady, in the head. Police pronounced Brady dead at the scene. They also discovered Jenkins was drunk when he killed his neighbor.
Arrested by agents from the Attorney General's Bureau of Criminal Investigation (BCI), Jenkins admitted to accidentally shooting his neighbor while showing off the gun. Due to the fact that Jenkins has worked closely with the Attorney General's office, a special prosecutor and the BCI are conducting the investigation into the shooting. Charged with felony involuntary manslaughter, Jenkins was transported to the Franklin County Jail.
"I believe it is clear Deputy Jenkins had the firearm, he had consumed some intoxicating beverage, and that is why the charge is what it is," Sheriff Reader stated.
"We are alleging Deputy Jenkins was using a weapon while intoxicated," announced Pike County prosecutor Rob Junk. "When someone does that and causes a death, that is a felony."
Jenkins was previously on paid administrative leave for his involvement in the police shooting of 26-year-old Robert Rooker earlier this year. The deputy has been placed on paid administrative leave again pending an investigation into the recent death of his neighbor. Regardless whether this latest incident was an accident or not, Jenkins evidently presents a clear and present danger both in and out of uniform.