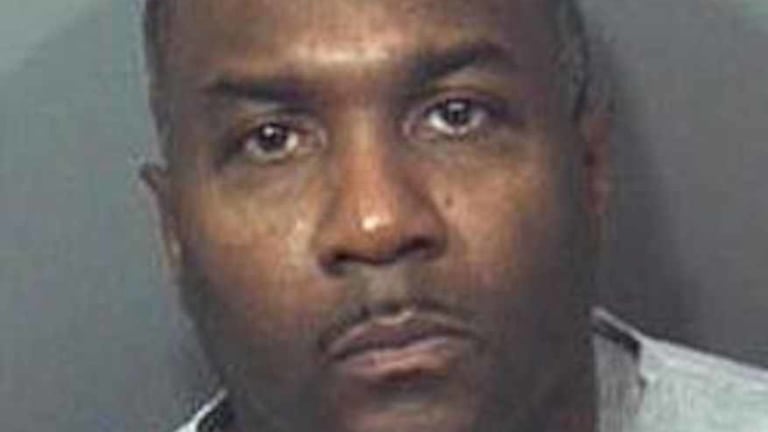 Psycho Cop Attacks Prosecutors In Court Room At His Attempted Murder Hearing
Former District Heights police officer Johnnie Riley was recently found guilty of shooting a handcuffed suspect, and now he's had his bond revoked after attacking prosecutors during a sentencing hearing.
According to the state's attorney's office, several officers were needed to subdue Riley after the attack.
Riley's attorney said that the outburst was provoked by comments that were made by the prosecutors about how they were going to hold him to a higher standard because of his position as an officer.
His sentencing has now been postponed until October 15th.
Riley was charged with attempted murder after shooting 26-year-old Kalvin Kyle in 2012, Paralyzing him from the chest down. Kyle was shot as he was handcuffed and running away from Riley.
"The police officer had removed his shoes and handcuffed him and searched him, so he didn't have a weapon. All the officer had to do to stop him was to grab him," Christopher Griffith, Kyle's lawyer said.
At a prior hearing, Riley defended himself, saying that it "slipped his mind" that Mr. Kyle was wearing handcuffs.
Riley has a history of police brutality accusations, in 2010 he was accused of pepper spraying a woman at a traffic stop.
John Vibes is an author, researcher and investigative journalist who takes a special interest in the counter culture and the drug war. In addition to his writing and activist work he is also the owner of a successful music promotion company. In 2013, he became one of the organizers of the Free Your Mind Conference, which features top caliber speakers and whistle-blowers from all over the world. You can contact him and stay connected to his work at his Facebook page. You can find his 65 chapter Book entitled "Alchemy of the Timeless Renaissance" at bookpatch.com.