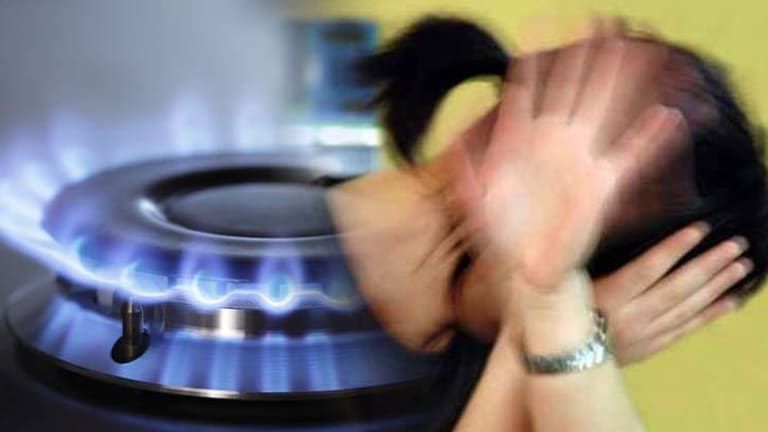 LA Cop Lights Girlfriend's Head on Fire While Beating Her Over the Stove -- Doesn't Get Fired
An LAPD Deputy has not been fired, but placed on administrative leave after being charged with a litany of heinous crimes.
Los Angeles, Ca -- Los Angeles Sheriff's Deputy faces multiple charges after attacking his live-in girlfriend and mother of his child, torturing her as he held her head over a stove, lighting her hair on fire.
The Orange County district attorney's office reports that Deputy Alejandro Flores will appear in court Tuesday to face a litany of charges, including
"domestic battery, aggravated assault, dissuading a witness, criminal threats, false imprisonment and assault likely to produce great bodily harm."
According to Deputy Amber Smith, Flores has not been fired for lighting another human on fire but instead placed on administrative leave. The LAPD can be very understanding when it comes to their boys, because come on, everybody makes mistakes, right?
Well, Flores has been making this mistake over and over again for quite some time apparently. Prosecutors say he has been beating the woman for months at their home in Buena Park, this incident being the most severe.
Had Flores been wearing a pair of confederate flag boxers while lighting his girlfriend on fire, he may have been fired over this incident. Or if he had called attention to the corruption within the LAPD, perhaps this would have gotten him fired.
According to the DA's office, the attack occurred on June 28 when Flores began hitting the woman over a disagreement regarding their child's pacifier. He then dragged her to the stove, ignited the gas burner, and held her head over the flame, lighting her hair on fire. To drown out the victim's tortured screams, Flores turned up the volume on the TV; then continued to beat her, threatening to make it worse if she sought help from law enforcement.
He allegedly used his off-duty weapon to stop her from leaving the home and seeking safety, holding the woman and child hostage at gunpoint. The victim was finally able to escape when Flores left for work the next day. How brave of this hero cop to be able to get out there and protect and serve the people just a day after lighting the mother of his child on fire.
Unfortunately, the infamously violent LAPD is continuing to encourage this behavior by keeping this maniac on the payroll. It's not really surprising, as statistics indicate that a number of other of his fellow officers are likely committing the same violent acts in their own homes on a daily basis. The ones who are discovered are not only unlikely to be fired, but may still receive promotions. If Flores loses his job for domestic abuse, well, that is quite a threat to others doing the same thing, is it not? With any luck, this psychopath with be convicted on all charges and serves the full 25 years and 8 months he faces.
Sadly, the number of families suffering from domestic abuse at the hands of police officers is absolutely staggering. And while there are a number of widely-known hotlines focusing on helping victims of this kind of violence, they often encourage those affected to seek help from....police. Which may be good advice if you're not being beaten by a cop. In these situations, however, that's like calling 911 because you're being beaten by a street gang member, and their advice is to try your luck getting protection from another member of the same gang. It's worth a shot, absolutely, but not always likely to help.
This is a very serious problem, and one that needs to be not only addressed but aggressively corrected. Maybe if enough cops light their partners on fire, one will eventually be fired.
To the families out there suffering in silence, please know you can get away. Domesticshelters.org can help you find a shelter in your area, and is a great resource in helping to find the safety and support you need to start a new, safe, happy life.