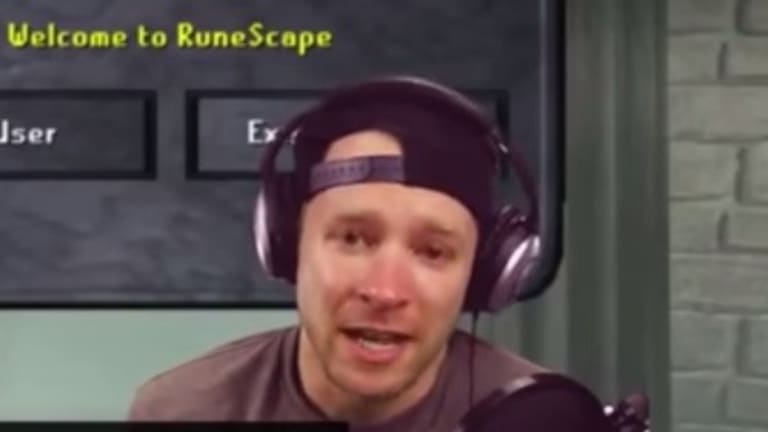 Livesteaming Gamer Gets "Swatted" While Thousands Watch
The use of police as a method of retaliation, in what has become known as "Swatting," is a ticking time bomb destined to end horribly.
St. Cloud, Minnesota - 27-year-old gamer Joshua Peters, aka Koopatroopa787 was "swatted" last week as he livestreamed a gaming session on Twitch.TV. Responding to an anonymous tip, St. Cloud police department's SWAT team raided Joshua's house and held his entire family to the ground at gunpoint.
While streaming a session of Clash of Clans and RuneScape last Thursday, Joshua told his audience "Cops are here, one second."
Upstairs his 10-year-old brother had just opened the door and had nearly a dozen different guns pointed at him.
The entire family was horrified by the event, but luckily Joshua was able to defuse the situation by explaining that he was livestreaming on Twitch.TV and was likely the victim of a prank "swatting call."
"When we were all laying down, I spoke out. I said 'I stream on Twitch.TV, I'm being swatted, and someone probably prank-called this.' And then the tone shifted as soon as I said 'I'm streaming on Twitch.TV,'" Joshua later told the Guardian.
After the entire family was completely traumatized, Joshua was able to get the police to leave. It is assumed that they still rummaged through his home, and if that is the case he is very lucky that no one in his family chooses to use drugs or own unregistered firearms.
Joshua returned to his steam about 15 minutes later and told his audience that, "I had police point a gun at my little brothers because of you. They could have been shot, they could have died. Because you chose to swat my stream. I don't give a shit about what you have against me, or what I did to you. For that, I am at a loss for words. Your gripe is with me. But do not involve my family in this. They don't deserve it."
Hours later, another prank call was made to the St. Cloud police department. This time, the caller claimed to be a member of Joshua's family and said that he was contemplating suicide as a result of the raid. This time, the police called the Peters family to verify if the call was authentic, and the family told them that it was another prank.
"My channel's not crazy big, like some of these other mainstream streamers. I just didn't expect that. I was going upstairs, and before I knew it, my face was on a tile on the ground, hands wide open and a bunch of police officers with assault rifles," Joshua said.
"There are no possible persons who I can think would do something like this to me... I've seen this happen to other streamers, I just never thought I would be the one to get randomly targeted. Never," he added.
John Vibes is an author, researcher and investigative journalist who takes a special interest in the counter culture and the drug war. In addition to his writing and activist work he is also the owner of a successful music promotion company. In 2013, he became one of the organizers of the Free Your Mind Conference, which features top caliber speakers and whistle-blowers from all over the world. You can contact him and stay connected to his work at his Facebook page. You can find his 65 chapter Book entitled "Alchemy of the Timeless Renaissance" at bookpatch.com.