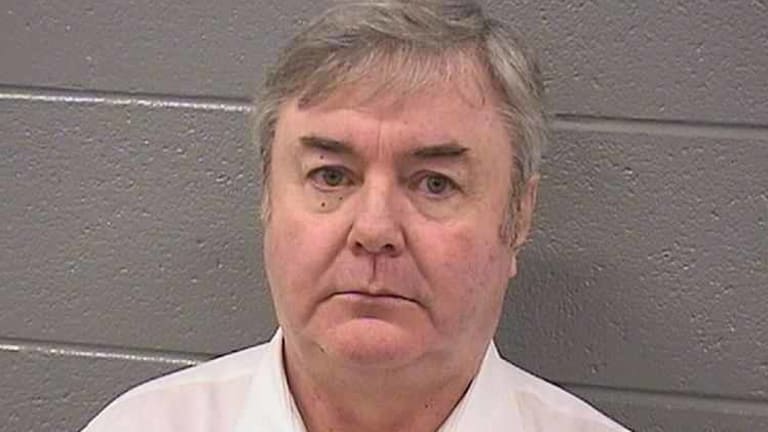 Man Asks Cop To Stop Cursing in Public, Cop Breaks Man's Hip
Last week, former Chicago police officer David Barrett was sentenced to three years in prison for breaking an 89-year-old man's hip.
According to the victim, Barrett became violent with him because he asked him to stop using profanity during a dispute at a gas station. Barrett was off-duty at the time of the attack.
The officer allegedly had problems with a gasoline pump and went inside the convenience store so he could complain.
When Barrett got inside to the store, there was a long line, so he began to get irritated and started yelling at the store clerk. The victim, one of the people in the line, asked the officer to please watch his language and stop shouting.
Barrett responded by throwing the man to the floor, and then shouted obscenities at him and the other customers before leaving. Next, a witness followed Barrett and took down his license plate number, then called local police to report the crime.
According to the Chicago Tribune, the victim's right hip was broken, as well as his right rotator cuff. He also suffered from torn muscles and tendons in his shoulder. The senior citizen ended up needed surgery and spent an extended stay in a rehabilitation center.
Shortly after, the 59-year-old officer was charged with aggravated battery, he was then convicted in May and sentenced to three years in prison this past Thursday. Barrett was Chicago Police officer for 31 years and was a member of the Illinois National Guard for six years.
This begs the question, had Barrett been on-duty that fateful day, would he have faced the same consequences?
John Vibes is an author, researcher and investigative journalist who takes a special interest in the counter culture and the drug war. In addition to his writing and activist work he is also the owner of a successful music promotion company. In 2013, he became one of the organizers of the Free Your Mind Conference, which features top caliber speakers and whistle-blowers from all over the world. You can contact him and stay connected to his work at his Facebook page. You can find his 65 chapter Book entitled "Alchemy of the Timeless Renaissance" at bookpatch.com.