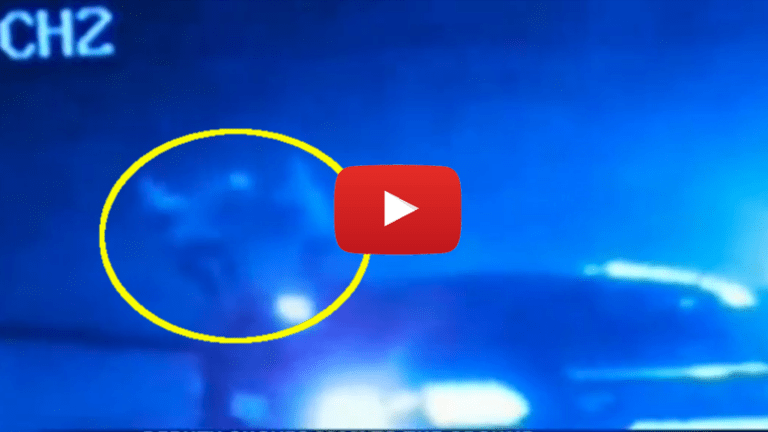 Man Calls 911 For Chest Pains, Cops Show Up Beat Him and Threaten to Kill Him
Mingo, WV -- Last week, Jerry Maynard of Mingo County was assaulted by a police officer after he called 911 for help because he thought he may have been having a heart attack. The police officer who responded to the call can be seen on surveillance video violently pushing the man to the ground, and he had also allegedly threatened to kill the victim as well.
Maynard has a heart condition, and last Thursday he began to experience chest pain and feared that he may have been having a heart attack. Maynard immediately called 911 and waited for them to arrive. When paramedics got to his house to check on him, they found that his vitals were normal despite his symptoms.
The paramedics quickly left, hoping for the best. Later on in the evening, Maynard began to get chest pains again, and called 911 a second time to be sure that nothing was wrong.
However, the second time that an ambulance showed up to Maynard's house it was escorted by two police officers.
According to Maynard and his family, the police were immediately aggressive before anyone got a chance to speak. One of the police officers allegedly shouted at Maynard and threatened to kill him if he called 911 again. Next, they say that one of the officers hit Maynard, knocking him to the ground.
"He hit me and knocked me down. Well, when he did, everything went dark. I put my hand up. I didn't know if he was going to hit me with a light or what,"Maynard told reporters.
It is possible that local police have a grudge against Maynard, it has been reported that he was arrested for drunk driving in the past. It is not clear whether or not Maynard has had prior run-ins with the specific officers involved in this incident, but since he lives in a small town in West Virginia, the chances that these people knew each other on a first name basis is highly likely.
Regardless of Maynard's previous run-ins with the law, he was having a medical emergency on the night of the attack and his concerns should have been taken seriously.
The officer involved in the attack has been suspended, and the police department reported that they will be conducting an internal investigation into the incident.
John Vibes is an author, researcher and investigative journalist who takes a special interest in the counter culture and the drug war. In addition to his writing and activist work he is also the owner of a successful music promotion company. In 2013, he became one of the organizers of the Free Your Mind Conference, which features top caliber speakers and whistle-blowers from all over the world. You can contact him and stay connected to his work at his Facebook page. You can find his 65 chapter Book entitled "Alchemy of the Timeless Renaissance" at bookpatch.com.