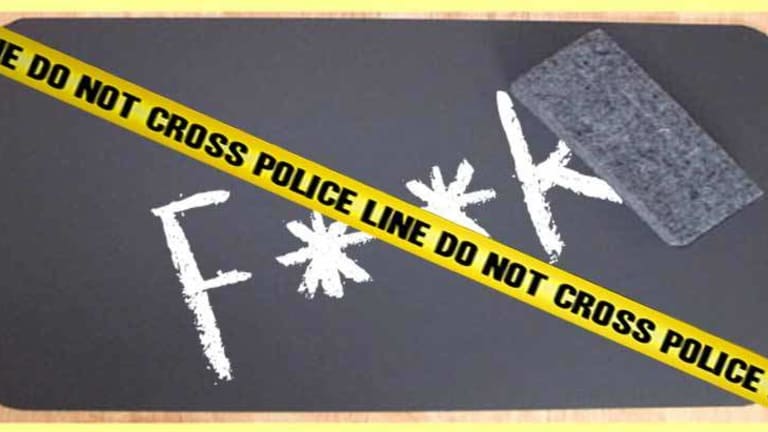 Man Dies in Jail After Being Imprisoned for 10 Days for Using Profanity
"There should never have been an arrest"
Pittsburgh, Pennsylvania - Clarence Jewett Jr., 62, died last month, after he was imprisoned for using profanity just outside of his apartment door. Jewett was arrested on the night of December 16th and was held for over a week.
On the 10th day of his imprisonment in Allegheny County Jail, Jewett died of medical complications related to a "perforated bowel."
Jewett is reportedly schizophrenic and was not given any leniency when police heard him randomly shouting obscenities outside of his house.
Mr. Jewett was violently attacked by police and charged with disorderly conduct and resisting arrest.
Officials with the ACLU have come forward and said that Jewett should have never been arrested in the first place.
"You cannot arrest people for use of profanity, he was not a public safety threat. Then he starts going into his house, so any threat was over," Witold Walczak, legal director of the American Civil Liberties Union of Pennsylvania said in a statement.
"There should never have been an arrest. Why was an arrest made?," said Walczak. "He didn't show the kind of respect that the officer wanted to see."
The prison and the police department are denying any responsibility in the death, and the arresting officer has already been cleared of all wrongdoing.
This week, county police Superintendent Charles Moffatt told reporters that there was "no indication that [Mr. Jewett] was mistreated in any way by the police or by correctional officers. Beyond that, we're not passing judgment on those officers."
It is very possible that Jewett sustained his injuries during his encounter with police. It was reported that it took six officers to arrest him, and one of them hurt his back during the arrest. Jewett was reportedly non-complaint and wouldn't move during the arrest, but was not said to be violent in any way.
"If he's just standing on the sidewalk yelling … profane language or whatever, that doesn't to me suggest that he's creating a hazardous or physically offensive condition,"said Sara Rose, a staff attorney for the ACLU of Pennsylvania said.
To make matters even more strange, 39-year-old inmate Frank Smart died in the very same prison after a recent arrest, shedding light at some of the neglectful and inhumane conditions inside of the prison.
Last year we reported on the story of a North Carolina man who was brutally arrested and assaulted by police for swearing in the street. When the man's father asked why he was being arrested, the officer replied, "Right now he's being arrested for disorderly conduct…he's cursing in the street…"
John Vibes is an author, researcher and investigative journalist who takes a special interest in the counter culture and the drug war. In addition to his writing and activist work he is also the owner of a successful music promotion company. In 2013, he became one of the organizers of the Free Your Mind Conference, which features top caliber speakers and whistle-blowers from all over the world. You can contact him and stay connected to his work at his Facebook page. You can find his 65 chapter Book entitled "Alchemy of the Timeless Renaissance" at bookpatch.com.