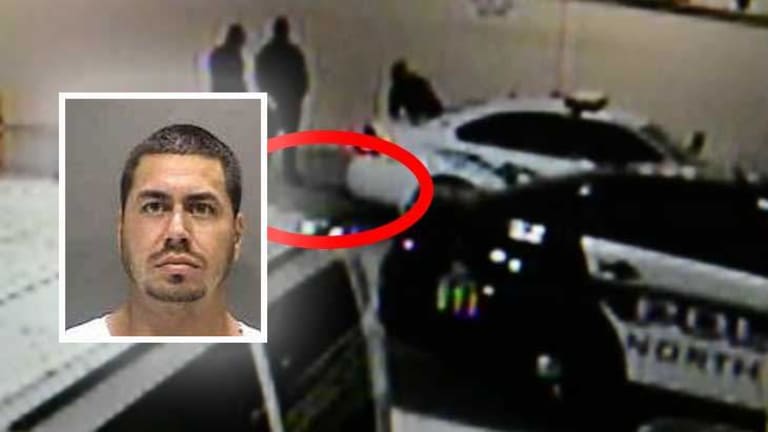 Florida Man Dies In Police Custody After Cops turn Away the Ambulance
A Florida man died in police custody this week after police shocked him with a Taser, despite being made aware repeatedly of his medical conditions.
Sarasota, Florida - A 33-year-old man died in police custody this week after being hit with a taser during an arrest. During the arrest, victim John Kaafi reportedly told the officers on the scene that he had medical problems, including asthma.
Police say that he "resisted" and attempted to get away, but no evidence has been presented to verify their version of events; nor has it been confirmed by any other witnesses. According to police, Kaafi escaped from the police car window at one point.
After they attacked him, the police called an ambulance to the scene, but then later canceled the call for no reason. Eventually, Kaafi was taken to the hospital, where he later died from complications resulting from the attack.
Naturally, the officer's decision to cancel the ambulance is already coming under scrutiny.
Michael Barfield, with the Florida American Civil Liberties Union of Florida, stated, "They note he was acting strangely and had difficulty breathing. For the officer to make a medical assessment is wrong, not just for the protection of the person in their care and custody, but for the protection of the agency, in case something occurs later on. Now we're faced with the question of, if EMS had responded, would he still be alive? We'll never know the answer to that question."
There were three different officers involved in the encounter with Kaafi, and all of them are currently on paid vacation.
"The Sarasota County Sheriff's Office is conducting a death investigation. I'm disappointed that the police department chose to put extensive information out before my detectives have had the opportunity to confirm the facts of this case, to include locating and speaking with all witnesses, and locate and process all evidence. We will do so in a timely manner, but must await the Medical Examiner's determination including toxicology reports, which can take several weeks," Sheriff Tom Knight said in a statement.
Kaafi was not at all violent with police, but the police arrested him after they allegedly found a few "crumbs" or specks of cocaine when searching his vehicle. The amount of cocaine that was allegedly found would not even register on a scale. He was initially pulled over because one of his tail lights were not working. After an alleged struggle with police, he was taken into custody, then to the hospital where he later died.
Kaafi does have a criminal history, which is undoubtedly one of the reasons why he was treated like garbage by the police. However, having a few crumbs of cocaine somewhere on your property does not warrant a death sentence.
Below is the surveillance footage from the jail where Kaafi's lifeless body can be seen laying on the ground behind the patrol car as officers stand around.
John Vibes is an author, researcher and investigative journalist who takes a special interest in the counter culture and the drug war. In addition to his writing and activist work he organizes a number of large events including the Free Your Mind Conference, which features top caliber speakers and whistle-blowers from all over the world. You can contact him and stay connected to his work at his Facebook page. You can find his 65 chapter Book entitled "Alchemy of the Timeless Renaissance" at bookpatch.com.