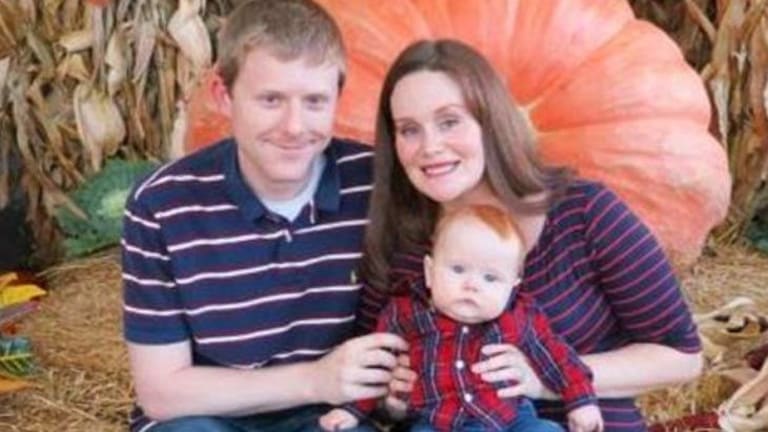 Man Dies After Being Hogtied and Allegedly Denied Asthma Inhaler By Police After Concert
A 30-year-old chemical engineer, husband, and father is now dead after being violently taken into police custody. He posed a threat to no one.

Southhaven, MS -- 30-year-old father and husband Troy Goode recently died after he was assaulted and hogtied by police.
Goode was acting somewhat erratically after he attended a Widespread Panic concert with his wife, and was running around an empty parking lot. However, it was not reported that Goode was acting violently or posing a threat to anyone in any way.
Police arrived on the scene simply because he was acting strangely, and then they attempted to aggressively subdue him. Goode tried to resist and escape, which is a natural human reaction when large men are attacking you in a violent manner. As we all know, police become infuriated when you resist their illegitimate authority, so they then became even more aggressive with him.
According to Goode's family attorney Tim Edwards the police "hogtied and put [Troy's] face down on the stretcher." During the struggle, Goode cried out for help and yelled that he could not breathe, but his pleas for help were ignored by the police, who threw him face down on a stretcher.
"The police took him off and next thing that we know he was a Baptist Hospital," Edwards said.
Goode then stopped breathing and was taken to a local hospital where he was pronounced dead.
Police say that they "attempted to detain the subject who began to resist and run from them again. He was eventually restrained by Officers and transferred to an awaiting ambulance to be transported to the hospital."
The family suspects that the brutal police attack is what caused his death, and they are demanding answers.
"The family as you might expect is grieving, and they are not irrational at all, but they want answers. They want to know why Troy died," Edwards told reporters.
A friend of the family contacted the Free Thought Project and said that Goode was asthmatic and he was denied his inhaler.
"[He] left behind a wife and a 1-year-old that will grow up never knowing his father. He was asthmatic and to my knowledge he was denied his inhaler/medication," said the family friend.
The family is asking anyone with video footage of the attack to please come forward.
John Vibes is an author, researcher and investigative journalist who takes a special interest in the counter culture and the drug war. In addition to his writing and activist work he organizes a number of large events including the Free Your Mind Conference, which features top caliber speakers and whistle-blowers from all over the world. You can contact him and stay connected to his work at his Facebook page. You can find his 65 chapter Book entitled "Alchemy of the Timeless Renaissance" at bookpatch.com.