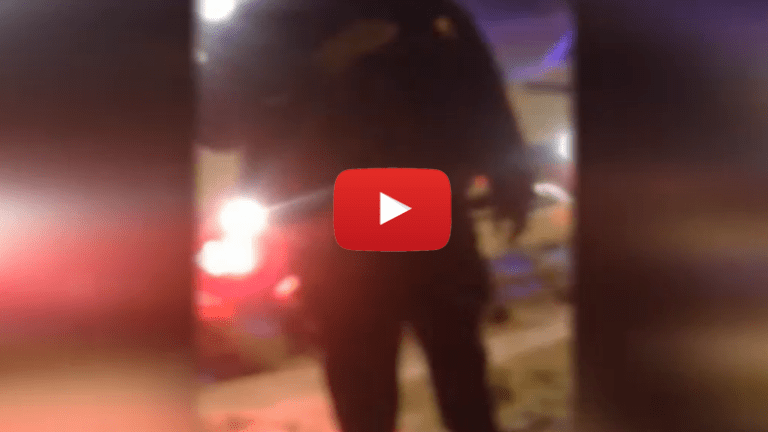 This Man's Car Got Stuck in the Snow, So Cops Show Up and Knock Him Out
"You're gonna go to the hospital next! Move your s**t!"
A Maryland man was relieved to see the police pull up as they were in need of help, however the police did no helping, only assaulting.
Tunde Adeyale is filing a multi-million dollar lawsuit against the Mt. Rainier police department after he was assaulted and ticketed for getting his car stuck in the snow.
The incident happened during a terrible snowstorm on March 17, 2014, when Adeyale lost control of his car and slid off the road, getting the car stuck in a snow embankment.
Adeyale was driving a friend home that night, and when the accident occurred, they immediately called AAA and waited in the car for help to arrive.
Thousands of people across the east coast had found themselves in a similar situation that night, but for Adeyale things took an ugly turn when a police car pulled up behind him. Adeyale and his friend were under the impression that police had arrived to help them back onto the road, or to at least see if they needed help.
However, according to Adeyale and his lawyer, police were immediately aggressive as soon as they arrived, and ticketed him for failure to control his vehicle and negligent driving. Next, the officers threatened to impound his car.
Adeyale pleaded with officers to hear him out, and explained that he did not want any trouble, but the officers refused to listen to him, and responded with more threats, one of the officers even threatened to put him in the hospital. Seconds later, another officer moved in and punched Adeyale, knocking him unconscious momentarily.
Adeyale told FOX 45 that, "I was trying to help get my friend home and now I'm the one needing help getting up. It was scary."
The whole ordeal was filmed on Adeyale's friend's cellphone, which police had attempted to confiscate, but the two managed to grab the cellphone from the hands of police officers and run home where they were able to upload it to the internet.
John Vibes is an author, researcher and investigative journalist who takes a special interest in the counter culture and the drug war. In addition to his writing and activist work he is also the owner of a successful music promotion company. In 2013, he became one of the organizers of the Free Your Mind Conference, which features top caliber speakers and whistle-blowers from all over the world. You can contact him and stay connected to his work at his Facebook page. You can find his 65 chapter Book entitled "Alchemy of the Timeless Renaissance" at bookpatch.com.