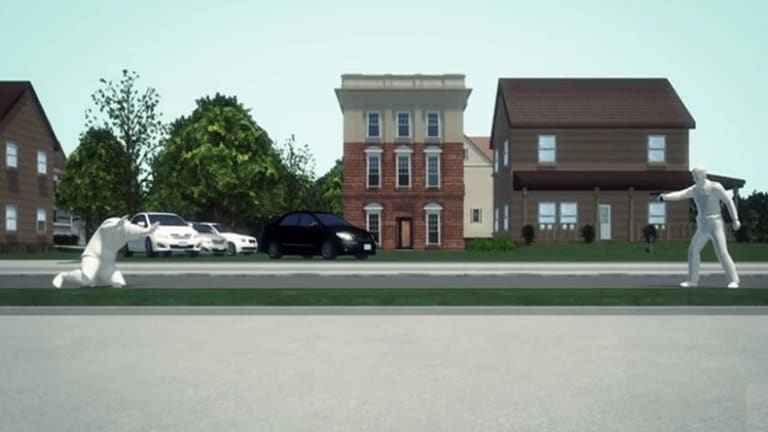 Michael Brown's Autopsy Report Corroborates Eye Witness Testimony
An independent autopsy of police brutality victim Mike Brown seemed to confirm eyewitness testimony that he was executed while attempting to surrender to officer Darren Wilson.
The family hired Dr. Michael M. Baden, a well respected forensic pathologist, to do a second examination of their son, because they did not want to depend on the police and government agencies to investigate themselves.
"The Brown family wanted to have this autopsy performed on their behalf because they did not know whether the federal officials were going to conduct their own independent autopsy, and they did not want to be left having to rely on the autopsy done by the St. Louis law enforcement agencies ‒ the same individuals they feel are responsible for executing their son in broad daylight. So therefore, that is why they begged and pleaded to have an independent autopsy done," Benjamin Crump, the lead attorney for the Brown family told reporters.

The autopsy found that the 18-year-old boy was struck with 6 bullets. The bullet that likely ended his life came through the top of his head and exited from his eye, could indicate that he was on his knees with his hands up, facing the officer as he was shot.
"What does this preliminary autopsy tell us? It verifies that the witness accounts were true, that he was shot multiple times and it's going to be one of those things that we have to get all the witness statements out and look at all the autopsies, all the evidence, to put this picture together," Crump said.

Daryl Parks, another attorney representing the Brown family, said that there is "ample evidence" to arrest the officer responsible.
The Blaze reported Monday that "More Than a Dozen Witnesses Have Corroborated Officer Darren Wilson's Version of Ferguson Shooting" This statement is based off of Christine Byers, of the St. Louis Post Dispatch, tweeting that she received this information from police sources.
Even though we seek the truth in this scenario, we may never know what really happened. There will be those who dispute the findings from either viewpoint. However, we do know that police are willing to go to war with American citizens and that reality is disturbing, regardless of the outcome of this case.
John Vibes is an author, researcher and investigative journalist who takes a special interest in the counter culture and the drug war. In addition to his writing and activist work he is also the owner of a successful music promotion company. In 2013, he became one of the organizers of the Free Your Mind Conference, which features top caliber speakers and whistle-blowers from all over the world. You can contact him and stay connected to his work at his Facebook page. You can find his 65 chapter Book entitled "Alchemy of the Timeless Renaissance" at bookpatch.com.