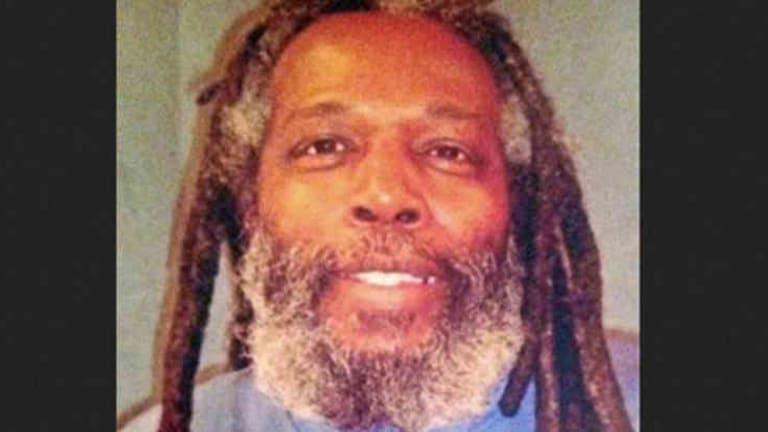 "Political Prisoner" Phil Africa, Dies In PA Prison Under Suspicious Circumstances

Philadelphia, Pennsylvania - According to Ramona Africa, a representative for the MOVE 9, Phil Africa, the organization's First Minister of Defense, passed away in prison under suspicious circumstances this week.
Phil was a legendary activist and political prisoner, as well as a beloved brother, husband and father.
According to a recent statement, Phil passed away under suspicious circumstances at the State Correctional Institution at Dallas, PA, on January 10th, 2015. However, Phil was said to be in great health just weeks before, and his condition took a sharp turn for the worse after making a routine trip to the prison infirmary.
When friends and family came to visit to see if he was OK, Phil was shipped off to another prison and prevented from seeing his loved ones.
"On Sunday, January 4th Phil Africa wasn't feeling well and went to the prison infirmary. Though he wasn't feeling well, other inmates saw Phil Africa walking, stretching and doing jumping jacks. Hearing that Phil was in the infirmary, MOVE members drove up to visit him and were denied a visit by the prison. While they were visiting with Delbert Africa, Phil was secretly transported to Wilkes Barre General Hospital where he was held in total isolation, incommunicado for five days."
To make matters even worse, prison officials could not give the family a straight story, and blatantly prevented his loved one's from seeing him, stating that they were not technically his family. For the entire duration of his alleged sickness, Phil was entirely cut off from the outside world.
The statement from Ramona went on to say that:
Prison officials at SCI-Dallas wouldn't communicate about Phil's condition. They told MOVE that Phil was at Wilkes Barre General hospital but the hospital denied he was there and this back and forth lie went on for days almost the entire time Phil was being held. The hospital and the prison behaved very suspiciously denying Phil the ability to call family members or his wife of 44 years, Janine Africa, stating that she was not a blood relative. The hospital and prison received hundreds of phone calls in support of Phil from around the world. When they finally submitted to pressure and allowed Phil to call Janine on Thursday, January 8th he was heavily drugged, incoherent and couldn't even hold the phone to talk to her."
On Friday, January 9th Phil was sent back to the prison infirmary and placed in hospice care upon arrival. On Saturday, January 10th Ramona and Carlos Africa were granted permission to visit Phil in the prison infirmary. When they reached him he was incoherent and couldn't talk or move his head to look at them. An hour after they left Delbert called with the news that Phil passed away.
There are many suspicious circumstances surrounding Phil's death, namely the fact that he was isolated for 6 days before his passing, and the fact that the prison could not even keep their story straight about where he was being held.
MOVE or the MOVE Organization is a Philadelphia-based civil rights group which was founded in 1972. In 1978, their headquarters was raided in a Waco-esque fashion after they refused to vacate their own property.
Nine of their members were arrested and found guilty of third-degree murder after a police officer, who witnesses say was facing the property, was shot in the back of the head. Those arrested on that day are still in prison.
In 1985, the police attacked the group again, only this time they dropped two bombs on the building where MOVE members were living, killing 11 people, including 5 children. Ramona, and a child named Birdie were the only survivors in the attack.
The attack caused a fire to spread to the whole neighborhood, burning over 60 other homes that were in no way affiliated with the MOVE organization.
Despite the city paying out $1.5 million in damages to relatives of those killed by the bomb and the mayor denouncing the actions of police, stating that, "Dropping a bomb on an occupied row house was unconscionable," no one from the government was ever charged with a crime.
John Vibes is an author, researcher and investigative journalist who takes a special interest in the counter culture and the drug war. In addition to his writing and activist work he is also the owner of a successful music promotion company. In 2013, he became one of the organizers of the Free Your Mind Conference, which features top caliber speakers and whistle-blowers from all over the world. You can contact him and stay connected to his work at his Facebook page. You can find his 65 chapter Book entitled "Alchemy of the Timeless Renaissance" at bookpatch.com.