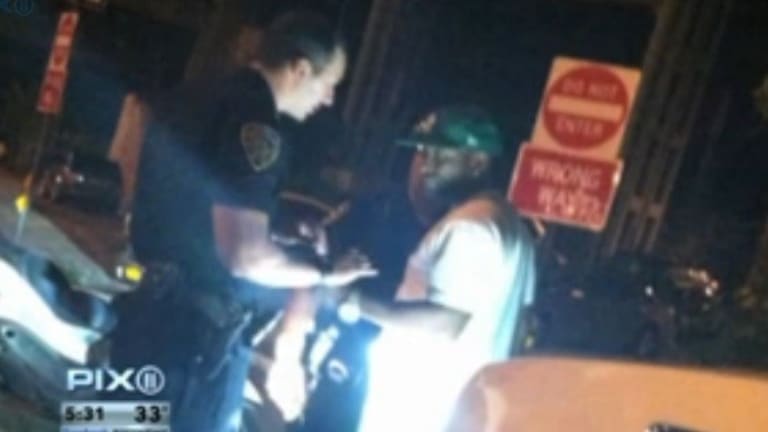 NYPD Cop Says He Was Racially Profiled, Assaulted And Wrongfully Arrested By Other Cops
New York City, New York - According to former NYPD officer Harold Thomas, he is no longer with the police force after an incident involving a fight with 3 other officers outside of a nightclub that Thomas was leaving.
Thomas believes that he was racially profiled and that the situation escalated because he was black and he was not in uniform.
According to Thomas, he was approached by three white officers who stopped him because he allegedly fit the description of a "shots fired" call. He said that next he politely answered the officers questions, showed them his ID and let them know that he was also a cop.
"I showed them both my ID and said I am Detective Harold Thomas," he told reporters.
"[The third cop] spins me around, slams my head on the roof of my car, made a dent in the car, grabbed me by the seat of my pants, throws me head first," Thomas said.
Thomas told reporters that more officers showed up at that point, including a lieutenant, who allegedly participated in the assault.
"I said lieutenant can you take these cuffs of me, but he mushed me in the face and almost knocked me down," he said.
Thomas was then arrested and charged with assaulting and officer, resisting arrest and DUI.
The charges against Thomas were instantly dropped, but he was so turned off by the experience that he had with other police that he was forced to retire.
John Vibes is an author, researcher and investigative journalist who takes a special interest in the counter culture and the drug war. In addition to his writing and activist work he is also the owner of a successful music promotion company. In 2013, he became one of the organizers of the Free Your Mind Conference, which features top caliber speakers and whistle-blowers from all over the world. You can contact him and stay connected to his work at his Facebook page. You can find his 65 chapter Book entitled "Alchemy of the Timeless Renaissance" at bookpatch.com.