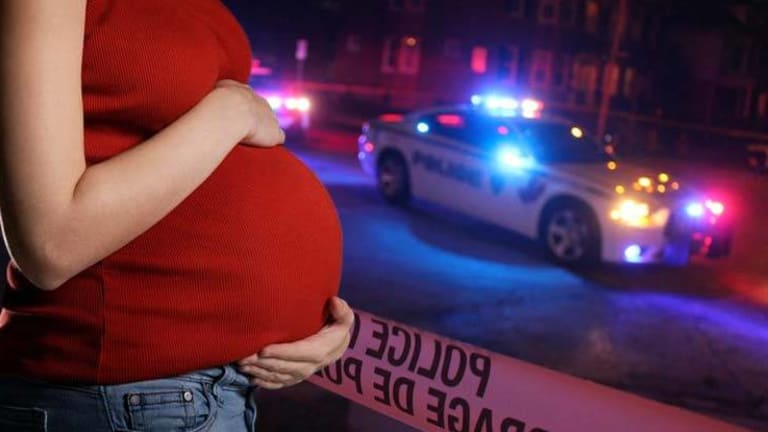 4 Cops Beat Pregnant Woman, Stomping on Her Stomach During False Arrest, Causing Miscarriage
Four NYPD officers are now being sued for violating the constitutional rights, false arrest, and excessive force against a pregnant woman.
Staten Island, NY – Accused of beating a pregnant woman in the stomach and causing her to miscarry, four NYPD officers have recently been sued for violating her constitutional rights, false arrest, and excessive force. Although the woman initially informed the cops that she was pregnant, the officers allegedly struck her before throwing her to the ground and stomping on her stomach.
According to a lawsuit, NYPD officers arrived at Emelda Fitzroy's house at 1:45 p.m. on November 2, 2014. Although the civil complaint does not mention why the police went to her home, Fitzroy asserts that she told the officers that she was pregnant before they "forcibly grabbed" her and arrested her "without any legal justification."
After striking her in the stomach, officers reportedly threw Fitzroy to the ground before stomping on her. Arrested on felony and misdemeanor charges of assault, misdemeanor counts of resisting arrest and obstructing governmental administration, and lesser counts of harassment, Fitzroy was incarcerated for 26 hours and later miscarried her baby "as the result of the injuries she sustained" at the hands of the police.
On January 26, all of the charges against Fitzroy were dropped according to the complaint. Her lawsuit alleges the NYPD committed deprivation of civil rights, use of excessive force, false arrest, unlawful search and seizure, and common-law assault and battery. Due to the fact that the lawsuit is still pending, the NYPD has refused to comment on the case.
This is not the first case in which the NYPD has been accused of assaulting an unarmed pregnant woman. On September 23, 2014, a video was posted on Facebook depicting NYPD cops repeatedly throwing an obviously pregnant woman onto the street before viciously shoving another unarmed woman onto the ground.
NYPD 72nd Pct. Officers Slam Pregnant Woman Onto Street in Sun...
Posted by El Grito De Sunset Park on Tuesday, September 23, 2014
While suffering health complications due to the police beating received on September 20, 2014, Sandra Amezquita reportedly lost fluids in her womb. Three months after the incident, Amezquita was forced to give birth prematurely. Accusing officers of striking her in the stomach with a police baton, Amezquita lives with the fear that her son might suffer long-term medical repercussions.
Charged with disorderly conduct, Amezquita also sued the NYPD for using excessive force on an unarmed, pregnant woman.