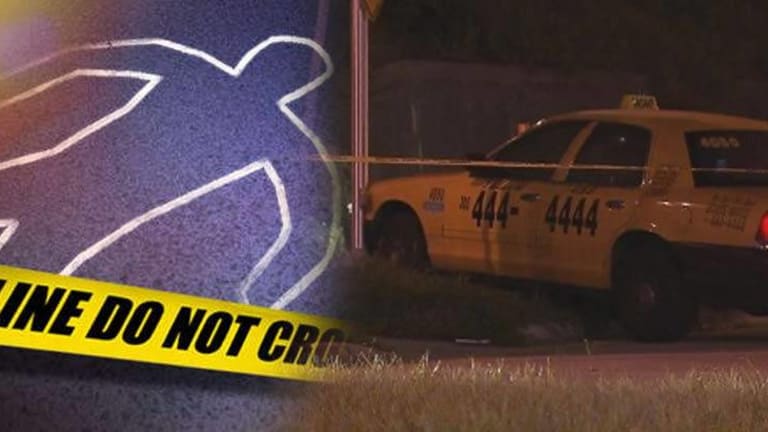 Unarmed Taxi Driver Bit a Cop's Finger as He Tried to Arrest Him, So the Cop Killed Him
A Miami police officer is being investigated after shooting an unarmed taxi driver who had just crashed his car.
Miami, FL — A taxi driver was killed on Monday after the unarmed man allegedly bit a cop's finger. Although a Taser was deployed before the shooting, police still do not know who fired the weapon.
At 5:09 a.m. on Monday, Miami-Dade police received a call concerning a Yellow Cab that had crashed into a road sign. Junior Prosper, who was driving the taxi, exited the vehicle and began running up a nearby highway onramp. According to police, an officer arrived and chased Prosper across the onramp on foot.
Although police routinely assault suspects for running away, the officer claims that he attempted to calm Prosper down before the confrontation turned physical. Police later found evidence that the officer's Taser was fired during the struggle, but they have not determined whether the cop or Prosper deployed the weapon.
During the altercation, Prosper allegedly bit a finger on the officer's left hand. In retaliation, the officer shot the unarmed man to death. Police refuse to disclose how many bullets were fired from the cop's gun.
"A Taser was deployed, but we don't know if the cop did it," stated Miami-Dade Detective Daniel Ferrin. "The subject started biting his hand to the point that the discharge occurred."
After shooting Prosper to death, the officer was taken to Jackson Memorial Hospital where his hand required stitches to close the wound. While investigating the crime scene, detectives left Prosper's body on the side of the road for several hours as they collected shell casings from the cop's service weapon. Police later informed Prosper's pregnant widow, Edeline, of the fatal shooting.
"He loved kids. He was a wonderful man," Edeline told CBS4. "He was working. He had an accident. Y'all could not have helped him instead of shooting him? I want to know what really happened. Even if he bit him, they shouldn't have killed him. They should have just arrested him."
Due to the fact that Prosper did not have any outstanding warrants, police still do not understand why he fled from the officer. The Florida Department of Law Enforcement has launched an investigation into the incident.