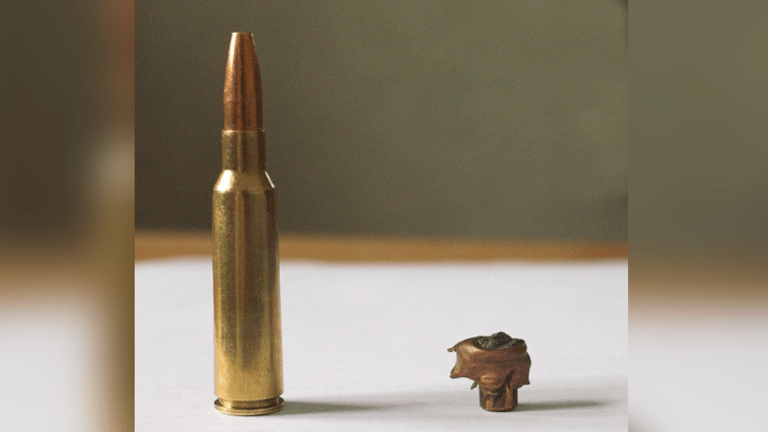 Police Officer Accidentally Shoots 7-Year-Old Girl On School Trip to Police HQ
A seven-year-old girl was accidentally shot by a police officer in front of a group of children while she was on a school trip to the Nottinghamshire Police department in the UK. The incident occurred last week and is currently being investigated by the Independent Police Complaints Commission.
However, according to Wikipedia, A parliamentary inquiry set up in the wake of the death of Ian Tomlinson, found that the Independent Police Complaints Commission "has neither the powers nor the resources that it needs to get to the truth when the integrity of the police is in doubt."
The children had reportedly visited the police department as part of a prize for winning a coloring competition.
According to BBC, the girl suffered a "minor injury to her lip" after a shot was accidentally fired at the ground and ricocheted around the room. The incident occurred after an alleged firearms expert gave a presentation to the students that included a firearms demonstration.
"The officer involved is currently not on firearms duties, pending the outcome of the investigation," a spokesman for the police department said.
Nottinghamshire Police and Crime Commissioner Paddy Tipping told the BBC that, "I'm shocked, concerned and alarmed at this serious incident. I have received assurances from the chief constable that it won't happen again."
According to Assistant Chief Constable Simon Torr, police department representatives personally apologized to the parents of the children involved in the incident.
"We have spoken to the parents who were visiting force headquarters with their children to explain what happened and have apologized for any distress caused," he said.
This type of incident is not entirely isolated either. Lee Paige, DEA Agent and motivational speaker, was talking to high school students about the "dangers" of guns when suddenly his credibility went down the toilet; as he quite literally, "shot himself in the foot."
"I'm the only one in this room professional enough, that I know of, to carry a Glock .40″ Paige says, and then………. BOOM!!
Good thing there was no one else in the room handling the gun who was less "professional" than Agent Paige, as the results could have been catastrophic!
When Paige tries to bring out the second weapon, the students knew better this time and quickly and loudly voiced their opposition.

John Vibes is an author, researcher and investigative journalist who takes a special interest in the counter culture and the drug war. In addition to his writing and activist work he is also the owner of a successful music promotion company. In 2013, he became one of the organizers of the Free Your Mind Conference, which features top caliber speakers and whistle-blowers from all over the world. You can contact him and stay connected to his work at his Facebook page. You can find his 65 chapter Book entitled "Alchemy of the Timeless Renaissance" at bookpatch.com.