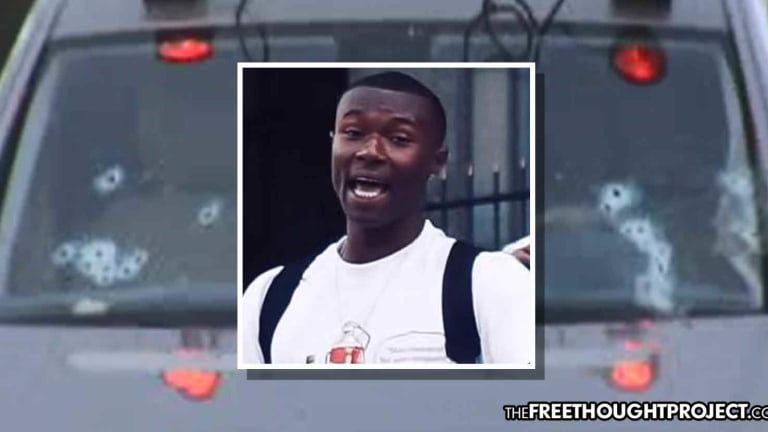 Six Cops Open Fire On Aspiring Young Rapper Sleeping in His Car—Executing Him
An aspiring young rapper was tragically executed by six police officers while sleeping in his car in a Taco Bell parking lot.
Vallejo, CA — Willie McCoy was an aspiring 20-year-old rapper whose life was brought to a tragic end this week when six police officers decided to kill him as he slept in his car.
On Saturday night at 10:30 p.m., an employee of Taco Bell called police to let them know a black man was sleeping in his car while waiting for food. McCoy, whose rapper name was Willie Bo was slumped over, asleep on the steering wheel when officers arrived.
McCoy posed no threat to the officers as he was asleep. However, he had a handgun in his lap. Instead of beeping the siren or using their loudspeaker to wake McCoy up, the responding officers called for backup.
As McCoy was completely surrounded by police, instead of simply waiting for him to wake up, officers opened fire when McCoy began moving. According to the Vallejo police department, all six officers opened fire, alleging McCoy did not respond when they told him to "keep his hands visible."
"The officers told the driver to keep his hands visible, however the driver quickly reached for the handgun on his lap," police said in a statement. "In fear for their own safety, the officers discharged their weapons at the driver."
Police refuse to say how many shots were fired at McCoy, but the execution-style shooting from all six cops was enough to instantly kill him. In the image below, at least 24 bullet holes are visible from two points of fire. Even after they killed him, police continued to shout commands at the unresponsive corpse they had just created.
"There was no attempt to try to work out a peaceful solution," Marc McCoy, Willie's older brother, told the Guardian. "The police's job is to arrest people who are breaking the law – not take the law into your own hands. You're not judge, jury and executioner … We're never going to get over this."
The Vallejo police department, as well as other departments in the region, have such a bad name that the black community actually feels like they are being hunted.
"No one trusts the police in Vallejo," said David Harrison, McCoy's cousin. "We are being targeted … Police have a campaign of executing young black men who fit a certain profile. Willie dressed the part. He represents hip-hop music. They are profiled."
Indeed, the idea that a sleeping man, who was likely just trying to get some food at Taco Bell, would suddenly wake up and begin firing at police is ridiculous. However, cops in the area have a sinister history when it comes to killing people in their sleep. In fact, McCoy's death is one of at least three recent police killings in the area in which the victims were asleep.
As the SFchronicle.com points out, just last week, the family of a homeless man killed by Oakland police in 2018 sued the department for excessive use of force. Police said Joshua Pawlik was armed and sleeping between two houses when they arrived. They said they tried to wake Pawlik, and repeatedly told him to "get (his) hand off the gun." Four police officers shot him.
Also, as TFTP reported at the time, Demouria Hogg, 30, was found unconscious behind the wheel of his car on the morning of June 6, 2015. Forty minutes after police began a stand off with him, he would be shot and killed.
"Police are trained to shoot first and hurt you first," Marc said. "They do not respect black people. Even when they have a person subdued and their life is not in danger, they continue to be blatantly physically disrespectful. That is just accepted in America."
Some of Willie's relatives were so distraught, "they can't even really talk about it", Marc added. "They are just locked up in the house, crying themselves to sleep."
The Vallejo Police Department is encouraging witnesses or anyone with additional information to contact Detective Scott Yates at 707-648-4533 or Detective Craig Long at 707-648-4514.
"We cannot fathom why they would have to shoot him. This was senseless … shooting a man sleeping in his car," said Harrison who said the cops should face criminal prosecution. "We want to make sure this never happens again to another person."