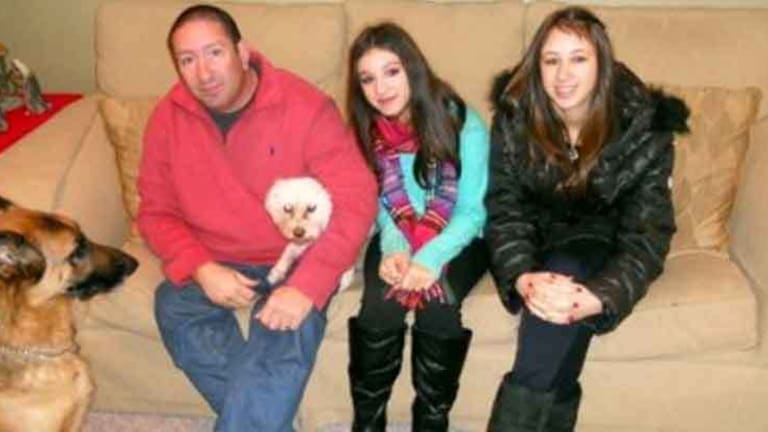 22-Year Veteran of White Plains Police Force Kills 2 Daughters, 3 Family Pets, Then Himself
His department said he never exhibited signs of mental illness.
White Plains, New York - This Saturday, 52-year-old newly retired police officer Glen Hochman shot and killed his two teenage daughters and all three family dogs, before turning the gun on himself.
It was reported by the New York Post that Hochman and his wife were recently having marital problems and were considering divorce.
Neighbors heard a gunshot late in the afternoon on Saturday and called police. When police arrived at the home around 4PM, they found the horrific scene and a note that had been left behind by Hochman.
The contents of the note have not been made public.
"The department is shocked and horrified by the news of this unfathomable tragedy. We can only pray for the family. Officer Hochman served this department and the city of White Plains with honor and integrity for over 22 years," White Plains Police Public Safety Commissioner David Chong said in a statement.
Chong added that Hochman had never exhibited any signs of anger or mental illness, saying, "This is certainly not the police officer that I know."
Hochman's wife and their other daughter were on vacation and were not present at the time of the murders.
Earlier this month we reported on a Representative from Oregon, Lew Frederick. Frederick appeared at a Portland town hall meeting in January and announced that he would like to see police officers undergo mental evaluations "once a year."
The logistics of such an endeavor could be potentially nightmarish, but perhaps further tragedies such as this one could be avoided with a similar approach.
Studies show that police officers kill themselves at a rate that is 52 percent higher than the rest of the population. Perhaps depriving people of their freedom for victimless crimes and collecting revenue for the state has something to do with this rate.
John Vibes is an author, researcher and investigative journalist who takes a special interest in the counter culture and the drug war. In addition to his writing and activist work he is also the owner of a successful music promotion company. In 2013, he became one of the organizers of the Free Your Mind Conference, which features top caliber speakers and whistle-blowers from all over the world. You can contact him and stay connected to his work at his Facebook page. You can find his 65 chapter Book entitled "Alchemy of the Timeless Renaissance" at bookpatch.com.