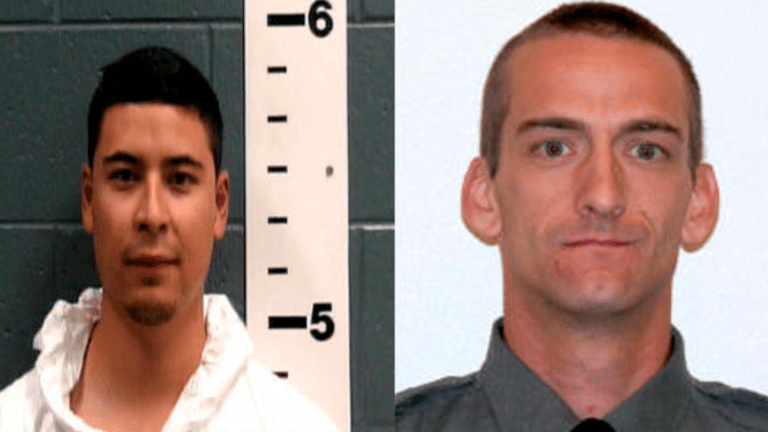 Santa Fe Deputy Kills Fellow Deputy, Shot Him in the Back as He Fled
Santa Fe, NM -- One Santa Fe Deputy has been killed and another jailed after a night out at the bar turned violent.
Deputy Jeremy Martin, 29, who's been with the Santa Fe County Sheriff's Office for two and a half years, was shot and killed Monday night by deputy Tai Chan, 27.
Chan was charged with the murder of Martin Tuesday.
The incident happened Monday night at Hotel Encanto in Las Cruces, where the two rented a room together after taking a prisoner to Safford, AZ.
That night they went to Dublin's Street Pub, where Las Cruces police say the two started arguing. "It's believed they consumed alcohol," states a news release from the Las Cruces police.
According to the Albuquerque Journal, the argument escalated when they returned to their seventh-floor hotel room. The police say Chan fired several rounds from a Glock semiautomatic gun – believed to be his duty weapon – at Martin, who was trying to escape by running to the elevator.
Martin was found at 12:30 am by officers as he lay bleeding heavily just outside of the elevator. Las Cruces officers found Chan in a stairwell near the roof after a witness reported seeing him with a handgun.
"This has been a major shock to this agency and to my staff,"Santa Fe County Sheriff Robert Garcia said. He asked for prayers for the two deputies' families.
"We have personnel here to assist as we grieve through this process," Garcia added, "but we have a very strong law enforcement family here at the sheriff's office, and I'm sure it will take a long time before we get over some of this."