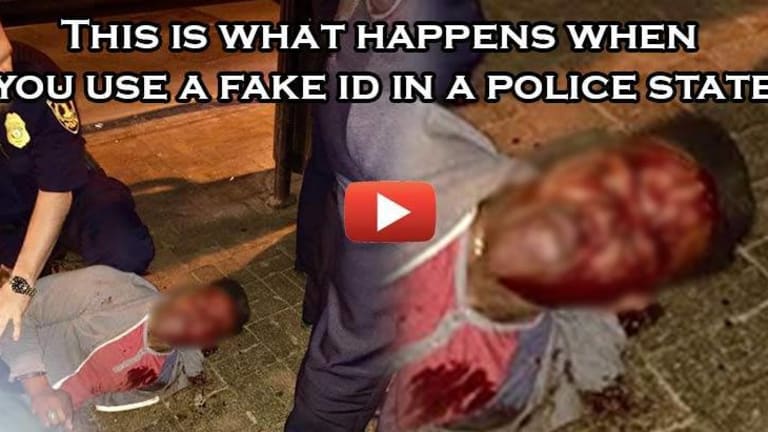 Student Brutally Assaulted By Police For Showing A Fake ID At A Bar On St. Patrick's Day
A college student doing what so many college students do every night was brutally beaten by Virginia police.
Charlottesville, Virginia - A group of concerned students from the University of Virginia are breaking the media silence with a statement about an assault that occurred late Tuesday night into the early hours of Wednesday morning.
According to the statement, University of Virginia student Martese Johnson was brutally assaulted by police after he was caught attempting to enter a bar with a fake ID. The concerned students included a picture of Martese with his face covered in blood and multiple police on top of him.
The
the University of Virginia admin won't speak, so we will. @NAACP@NAACP@NAACPpic.twitter.com/oANTXXni2P
— Kimani B. (@kimmybear_) March 18, 2015
">email from the students stated that:
"Outside the doors of Trinity Irish Pub, a mass of University students bore witness to the officer's animalistic, insensitive, and brute handling of Martese. He was left with blood splattered on the pavement of University Avenue. Today, we are reminded of the gruesome reality that we are not immune to injustice; as University students, we are not impervious to the brutality that has reeled on news cycles around the country."
When the assault was finished, Martese was left with 10 stitches and was charged with resisting arrest, obstructing justice without threats of force, and profane swearing or intoxication in public.
Fellow student Bryan Beaubrun witnessed the assault, and later told The Cavalier Daily that:
"Martese was talking to the bouncer and there was some discrepancy about his ID. [An] ABC officer approaches Martese and grabs him by the elbow…and pulls him to the side.It happened so quickly. "Out of nowhere I saw the two officers wrestling Martese to the ground. I was shocked that it escalated that quickly. Eventually [he was] on the ground, they're trying to put handcuffs on him and their knees were on his back."
Gov. Terry McAuliffe's office issued a statement this week demanding that the police investigate themselves in the matter.
Friends and supporters are using the #JusticeForMartese hashtag on Twitter to organize protests and share information.
After the attack, a video surfaced showing the aftermath of the incident:
John Vibes is an author, researcher and investigative journalist who takes a special interest in the counter culture and the drug war. In addition to his writing and activist work he organizes a number of large events including the Free Your Mind Conference, which features top caliber speakers and whistle-blowers from all over the world. You can contact him and stay connected to his work at his Facebook page. You can find his 65 chapter Book entitled "Alchemy of the Timeless Renaissance" at bookpatch.com.