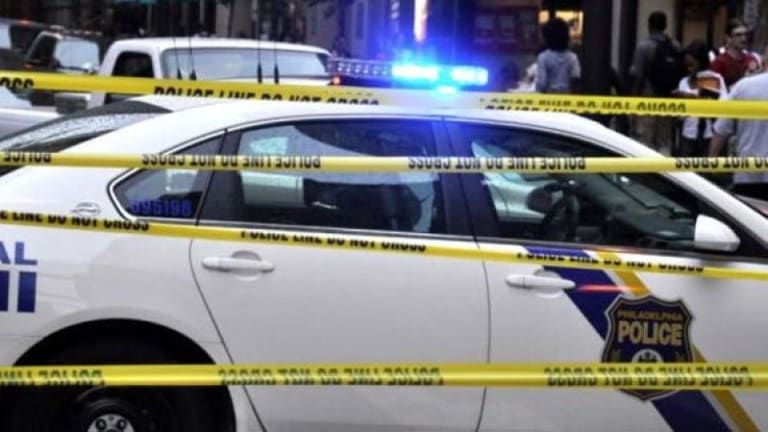 Cop Runs Over 15yo Boy, Leaves Car On for 10 Minutes as He 'Burned Alive'
The officer ran over the boy, saw him trapped under the car, and didn't even turn off the engine to stop him from being burned alive.
Temple, TX — In a disturbing case out of Temple, Texas, attorneys on behalf of a teenager have filed an excessive force lawsuit against the Temple Police Department. The teen was run over by police and left trapped under the car as the heat from the engine burned him alive for 10 minutes.
According to the lawsuit, Kaylem Gonzalez, 15, was walking away from his home on January 14, 2015, when he was struck by a Temple police car. The officer in the car, according to the lawsuit, left him trapped under it, with the engine running.
For 10 minutes the 15-year-old boy was burned all over his body. He suffered multiple third-degree burns to his torso, thighs, and pelvis, including his genitals, caused by the hot engine.
"(The victim) was under the middle of the vehicle face up," the lawsuit petition says. "Emergency workers smelled the burning flesh, but no one made efforts to move the car or turn off the engine," the suit says. "He was unable to flee or do anything. He was being burned alive."
Gonzalez is suing for medical expenses, physical pain, mental anguish, disfigurement and physical impairment.
Neither of the officers involved in the incident, Bret McCune and Carmen DeCruz, have faced any discipline as they claimed it was not intentional.
The Temple Police Department stated in a Facebook post that "the officer stopped his patrol vehicle and began a search of the area in an attempt to find the second suspect. As he exited his car, the officer discovered the second suspect had become trapped under the patrol vehicle. Temple Fire and Rescue came to the scene and lifted the patrol vehicle off the suspect, and he was transported to Scott and White Hospital for treatment."
Apparently, police want us to believe that the officer had no idea he'd run over a teenager until after he got out of his car. And, instead of turning the car off to stop the heat, he allowed it to continue to run.
"No reasonable officer would have left the vehicle on while it was pinning a suspect," the lawsuit read.
According to the Robert Ranco, the boy's attorney, Gonzalez was a suspect in a burglary. However, Ranco said that case had been settled but did not provide details.
He told the Daily Telegraph that although Gonzalez had been "involved in some malfeasance," that should not be a factor in the brutality suit.
"This case is particularly egregious and horrifying due to the nature of the injuries and the callousness of the officers' behavior at the scene," Ranco said. "How can you run over a kid, then leave him under the car — refusing to move the vehicle off of him or even turn the car off — while the child's flesh is burning underneath the engine for more than ten minutes?"
[author title="" image="https://tftpstagingstg.wpengine.com/wp-content/uploads/2016/03/magorist-e1456948757204.jpg"]Matt Agorist is an honorably discharged veteran of the USMC and former intelligence operator directly tasked by the NSA. This prior experience gives him unique insight into the world of government corruption and the American police state. Agorist has been an independent journalist for over a decade and has been featured on mainstream networks around the world. Follow @MattAgorist on Twitter and now on Steemit[/author]