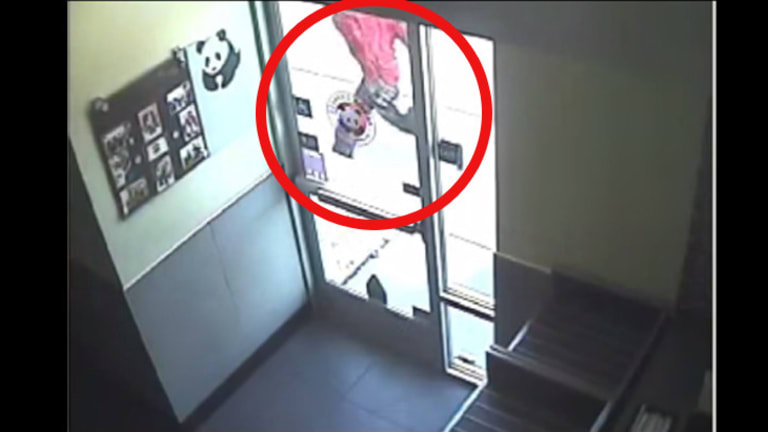 New Video Evidence Shows Man Running Away Just Before Being Shot in the Back By Police

Saratoga Springs, Utah - Two months ago, 22-year-old Darrien Hunt was shot and killed by police while wearing a samurai costume that included a fake sword.
As with most police murders, the officers claimed that they were in fear for their lives, and that Hunt was attempting to attack them with his fake sword.
The police department has been largely silent in the aftermath of the killing, it even took the internal affairs investigators weeks to finally even get around to interviewing the officers responsible for the murder.
The few details that have been released from the police department have all been contradictory, both the officers and the police chief have changed their stories multiple times. Now, with this new evidence, the officer's version of events is seeming even less likely.
According to an independent autopsy that the family ordered, Hunt was shot six times, and four of those shots were in the back. The findings of the autopsy indicated that he was running away at the time he was shot, which contradicts the officer's claims that he lunged at them with his fake sword.
Now, the newly released video evidence clearly shows that Hunt was running away from police when he was shot. Although he is out of view when the shots were fired, you can see that he was no threat to the officers.
Watch the video below and decide for yourself.
Notice at the end of the video when you see Hunt run by the window of the Panda Express, you can actually see the officer following him, stop in front of the window and take several shots. This is a clear contradiction of the original story, where the officers claimed that Hunt had lunged at them and swung his fake sword.
Darrien Hunt was into anime as a hobby, which is why he was dressed like he was that day. He was also a talented artist, see some of his work below:
John Vibes is an author, researcher and investigative journalist who takes a special interest in the counter culture and the drug war. In addition to his writing and activist work he is also the owner of a successful music promotion company. In 2013, he became one of the organizers of the Free Your Mind Conference, which features top caliber speakers and whistle-blowers from all over the world. You can contact him and stay connected to his work at his Facebook page. You can find his 65 chapter Book entitled "Alchemy of the Timeless Renaissance" at bookpatch.com.