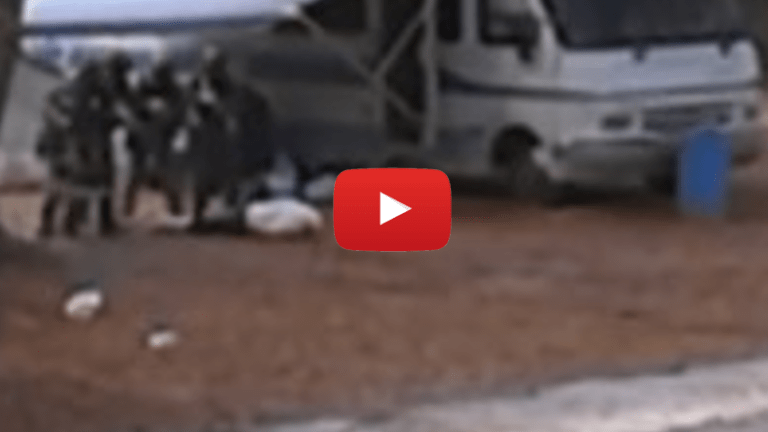 This is How Depressed Old Men are Treated in a Police State. Sickening.
Nassau County police, in Florida, have been accused of using excessive force on a 56-year-old man, who may have possibly been suicidal.
William Desmond Jr. became the victim of a SWAT raid after he refused to leave his house for police when they appeared unannounced to do a "wellness check."
The stand-off allegedly lasted for several hours, with Desmond refusing to leave his home for police.
According to police department representatives, Desmond brandished a gun at officers through the window of his home when they came by for the so-called "wellness check", this is allegedly why the situation was escalated to a full on SWAT raid.
His son, Ryan Desmond, was actually the one who initially called police, because he was concerned about potentially suicidal posts that his father made on Facebook.
Ryan was expecting officers to show up to his father's house and make sure that he was alright, and in a worse case scenario possibly take him to a hospital.
However, when Ryan heard what actually happened, and when he saw the video, he was horrified. Instantly he regretted his decision to call the police.
"I was thinking that he would have been taken and watched for mental stability, I believe when you do a wellness check, not placed in jail," he said during an Skype interview with Firstcoast News.
At the beginning of the video, a group of SWAT police can be seen hiding behind riot shields, locking down an entire trailer park and using a loudspeaker to communicate with Desmond in his home. Eventually, police fumigated the man's home with tear gas to force him out.
Intoxicated by the gas, Desmond stumbled out of his home and collapsed onto the ground. While on the ground, police ordered him to walk towards them, but when he failed to get back up they shot him multiple times with rubber bullets and then shot him with a taser.
"I see this video where they gassed my father and I'm sure that they knew he was on oxygen. I'm pretty sure there's a sign on his trailer that says there's oxygen in use. He had told them that he was fine. He had told them to go away, I was completely disgusted by what had happened," Desmond's son said.
Police say that they took this situation so seriously because the victim reportedly had a gun in his home, but there is no proof that he pointed any of his weapons at anyone during the stand-off.
"He indicated that he was armed, that he was contemplating suicide so we backed off set up a perimeter, established negotiations, did the evacuation of the campgrounds," George Lueders of the Nassau County Sheriff's Office said.
What happens is, as you can see they were instructing him to roll over. And to get him to roll over it would show his hands, it would show his waistband, it would show where it's possible there could be a weapon hidden. When he failed to take the heed of the command to roll over, they use a less lethal which rolls him over and they can see and then they go in and do the take down," Lueders added.
However, it can be seen clearly in the video that Desmond was not holding anything, and that he was surrendering to police.
Desmond was arrested for aggravated assault on an officer for allegedly brandishing a gun and is still currently being held in jail on a $100,000 bond.
Below is the full video, taken by a nearby neighbor:
John Vibes is an author, researcher and investigative journalist who takes a special interest in the counter culture and the drug war. In addition to his writing and activist work he is also the owner of a successful music promotion company. In 2013, he became one of the organizers of the Free Your Mind Conference, which features top caliber speakers and whistle-blowers from all over the world. You can contact him and stay connected to his work at his Facebook page. You can find his 65 chapter Book entitled "Alchemy of the Timeless Renaissance" at bookpatch.com.