"(I) was trying to instruct them (the girls) on what to not let boys do to them."
The Free Thought Project
Matt Agorist
July 29, 2014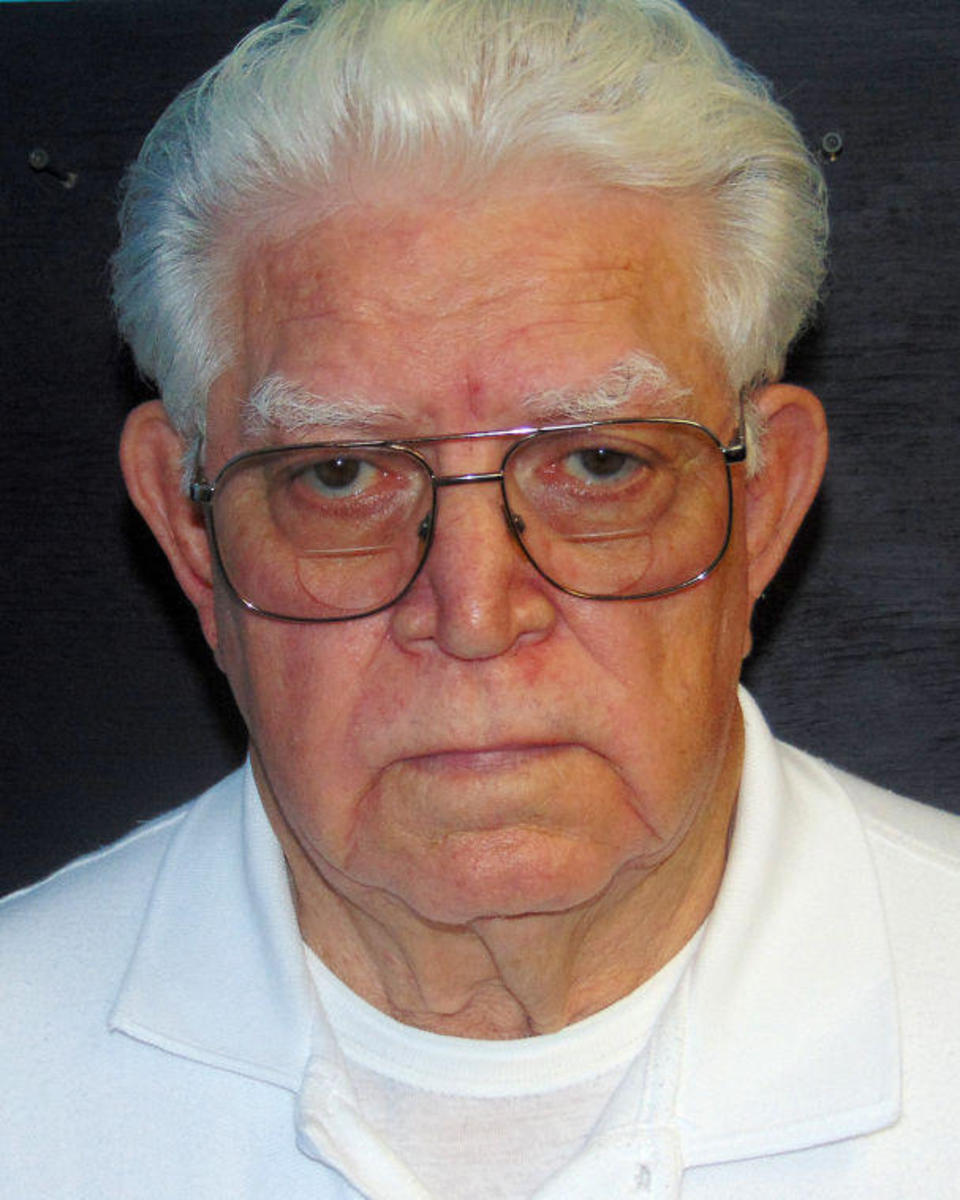 A Mayes County police chief was arrested and released on a $100,000 bond, Friday the 25th of July. He was charged with two counts of lewd molestation.
Police chief Clarence Gregory Sr., 75, stands accused of inappropriately touching two girls over a 7-year period, according to the probable cause affidavit.
"This is such a shock," Spavinaw Mayor Jim Winn said on Friday.
In true sociopath fashion Gregory apparently admitted to the accusations but has already justified them in his own mind. Gregory told investigators he "was trying to instruct them (the girls) on what to not let boys do to them," court records indicate.
Gregory may actually believe that he has some god-like authority that allows him to molest little girls with impunity, because of his Law Enforcement status.
It's a good thing that Gregory didn't try to show these girls "how not to be shot in the head" as well.
No one saw this coming and apparently this incident took the community by surprise, according to Grand Lake News.
A church Sunday school teacher, former Spavinaw coach and school board member, Gregory had no complaints lodged against him until the current allegations, Winn said.

"He has taken my children to church with him," said Spavinaw resident Michelle Moore.

She said her children never had any problems with Gregory but that she won't take any chances with her children's safety in the future.
Gregory appeared in court Friday and was released from jail on bond on the condition that he not have any contact with the girls or their families, court records show. He is to return to court on Thursday, Aug. 14.
Gregory is now on paid vacation and will have to find some other underage girls to teach. 
DASH cryptocurrency and The Free Thought Project have formed a partnership that will continue to spread the ideas of peace and freedom while simultaneously teaching people how to operate outside of the establishment systems of control like using cryptocurrency instead of dollars. Winning this battle is as simple as choosing to abstain from the violent corrupt old system and participating in the new and peaceful system that hands the power back to the people. DASH is this system.
DASH digital cash takes the control the banking elite has over money and gives it back to the people. It is the ultimate weapon in the battle against the money changers and information controllers.
If you'd like to start your own DASH wallet and be a part of this change and battle for peace and freedom, you can start right here. DASH is already accepted by vendors all across the world so you can begin using it immediately.