Massachusetts State Police issued an apology Monday for a bumper sticker on one of their police cruisers that read: "Racial Profiling Saves Lives," but not before lying about it.
Boston resident Chris Kantos, was walking Sunday morning and came across on official police cruiser, number 1183, and noticed an odd bumper sticker on it.

"Racial Profiling Saves Lives"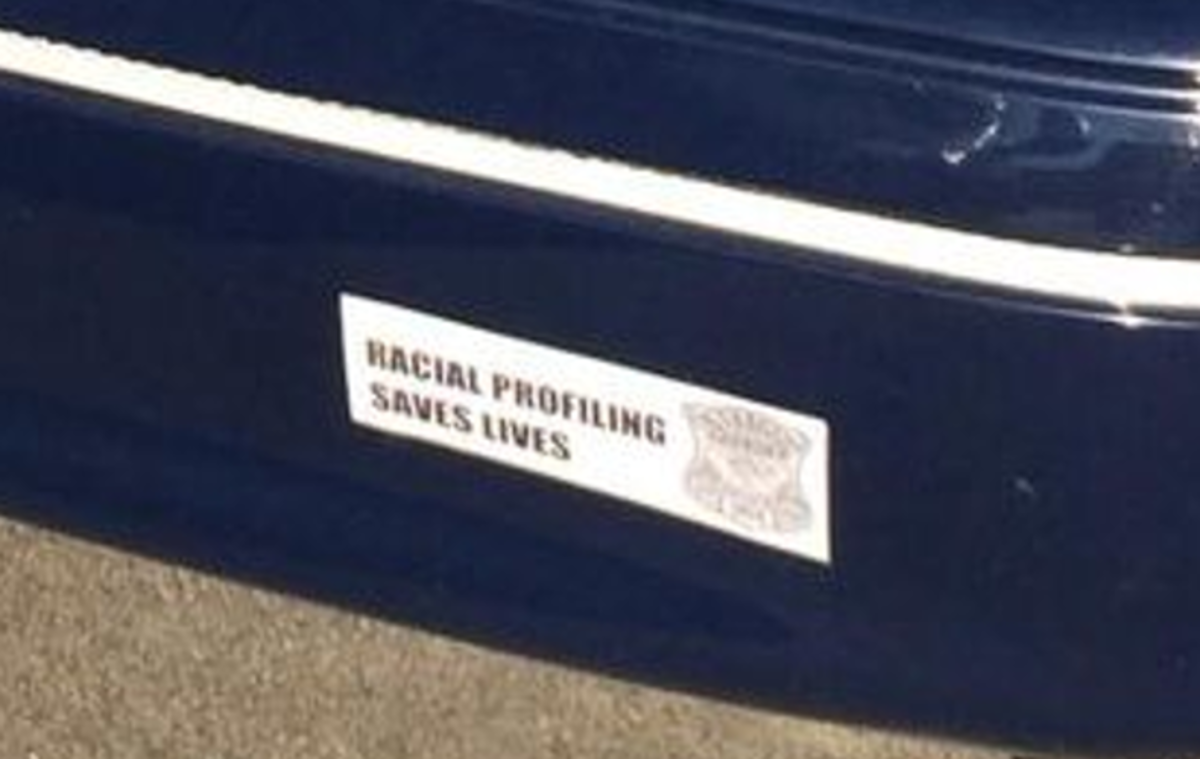 Kantos tweeted this image out immediately.
Can anyone help me comprehend this @MassStatePolice bumper parked in Boston? Vandalism I hope? cc: @MassGovernor pic.twitter.com/Gm5XNtFRA1

— Chris Kantos (@chriskantos) August 25, 2014
Instead of apologizing immediately, Boston PD removed the sticker and published a second image of the cruiser with no bumper sticker. Then accused Kantos of photoshopping the image.
.@chriskantos @MassGovernor Unknown to Tpr assigned cruiser, we checked immediately. No bumper sticker.#photoshopfail pic.twitter.com/k4DcTJfngI

— Mass State Police (@MassStatePolice) August 25, 2014
"Why on earth would I photoshop something like that?" Kantos asked on Twitter.
Finally on Monday, after an 'investigation,' the Massachusetts State police admitted that they were at fault. They even apologized to Kantos.
@chriskantos Tpr removed same as soon as he saw it, reported same to his supervisor. Sorry for any earlier confusion of authenticity. (2/2)

— Mass State Police (@MassStatePolice) August 25, 2014
Their investigation concluded that a vandal placed the sticker on the cruiser.