"We're not taking her home. It's not our obligation, it's not our job."
The Free Thought Project
John Vibes
July 29, 2014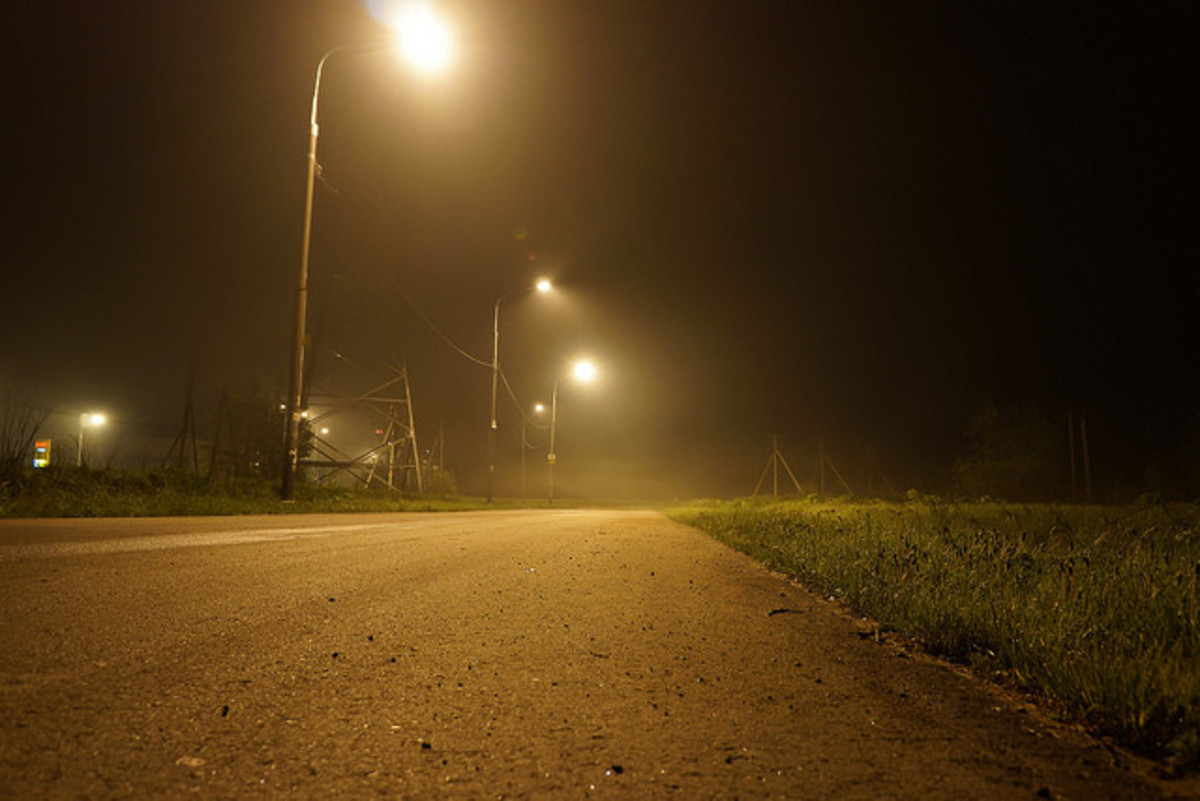 Last February, Oregon police left a woman on the side of the road at 2 A.M with no money and a dead cellphone, after they arrested her fiance for a DUI and impounded their car.  23 year old Jessica Ojeda was told by police that they had no obligation to help her and that she would have to find her own way home.
Jessica even pleaded with the officer to arrest her along with her fiance, so she would at least have a ride to somewhere where she would be able to make a phone call.  The police refused and told her that she had to leave the area, knowing that she would have to walk the streets by herself late at night.
"I don't have any way to get home, can you book me?" Ojeda asked the officers as calmly as she could, obviously intimidated by the situation. She said that when she asked the question, one of deputies turned to Watkin, the arresting officer, and asked, "Is there a way we can work around this?" To which Watkin immediately responded by saying, "we're not taking her home. It's not our obligation, it's not our job."
In the police report, deputy Watkin casually admitted to leaving her on the side of the road, but later when questioned by reporters the department claimed that the arresting deputies offerd to give her money for a cab.
"She told me she has a medical marijuana card and showed me this current card," The police report said. "Ojeda said she had smoked marijuana earlier and this was the smell coming from her. Ojeda was noticeably irritated and wanted to be argumentative with me. She demanded to be arrested as well because she was not leaving."
Sgt. Chris Baldridge, a spokesman for the sheriff's office, has been playing damage control with the media, claiming that Watkin offered to call a cab for Ojeda.
"Despite Ms. Ojeda cursing at Deputy Watkin and demanding he take her to jail, Deputy Watkin attempted to make arrangements for a cab to come and pick Ms. Ojeda up from the traffic stop.  This was witnessed and verified by a Salem officer and an additional Marion County deputy who were on scene and assisting Deputy Watkin with the traffic stop," Baldridge said in an email interview with The Statesman Journal.
However, Ojeda said that the neither of the officers ever offered to get her a cab, and Watkin never mentioned that detail in his police report.  The only mention of Ojeda in the report was where Watkin said that "I explained she was not under arrest and needed to leave. Ojeda was not happy and made derogative statements before finally leaving the area."
Luckily, Ojeda did make it safely to a hotel that was a few miles down the road, where she was able to make a phone call for help.  William Helle has since had his drunk driving charge dismissed, pending completion of driving and alcohol classes.
"Heck, even the DUI suspect was going to end up with a roof over his head," said John Bowman, communications director with the National Motorists Association. "Police have an obligation to protect and serve all citizens with whom they interact. And while abandoning a woman on the side of the road may technically not be illegal, it certainly doesn't live up to the public expectation of police officers being helpful and looking out for the well-being of citizens, no matter the circumstances."
---
John Vibes is an author, researcher and investigative journalist who takes a special interest in the counter culture and the drug war. In addition to his writing and activist work he is also the owner of a successful music promotion company. In 2013, he became one of the organizers of the Free Your Mind Conference, which features top caliber speakers and whistle-blowers from all over the world. You can contact him and stay connected to his work at his Facebook page. You can find his 65 chapter Book entitled "Alchemy of the Timeless Renaissance" at bookpatch.com.
Sponsored Content: