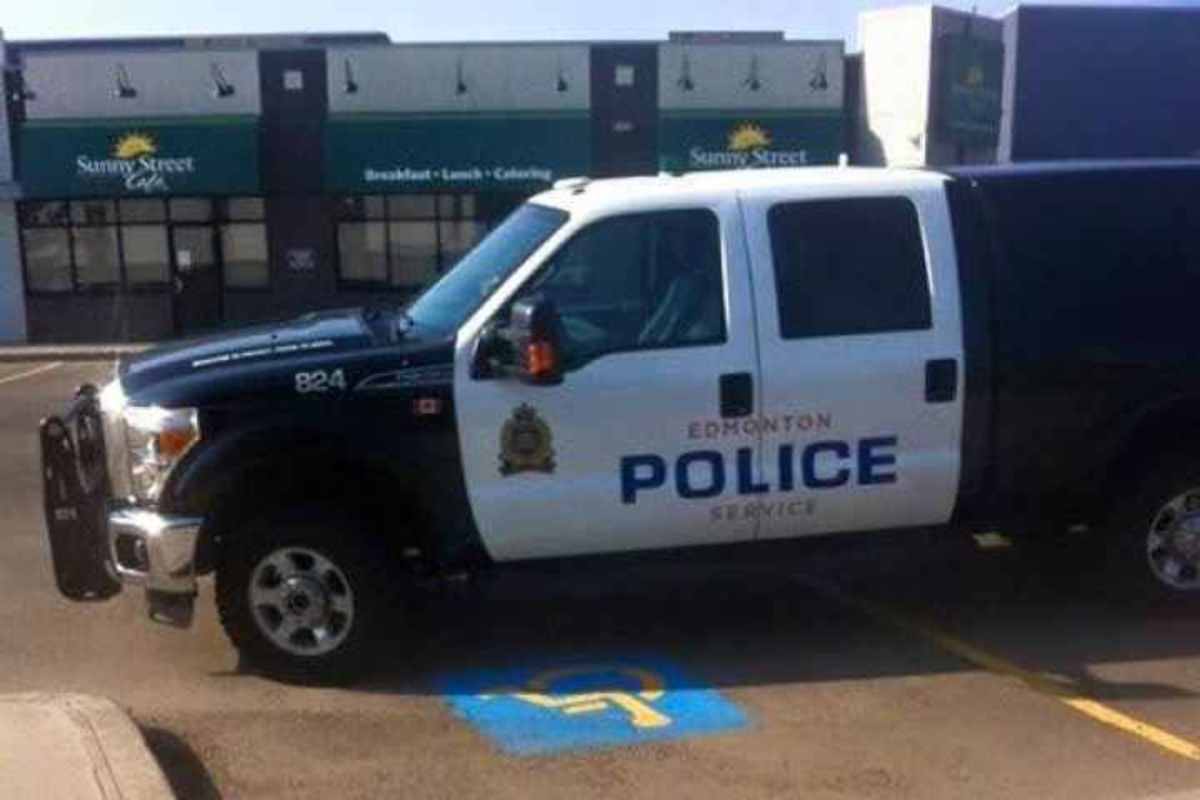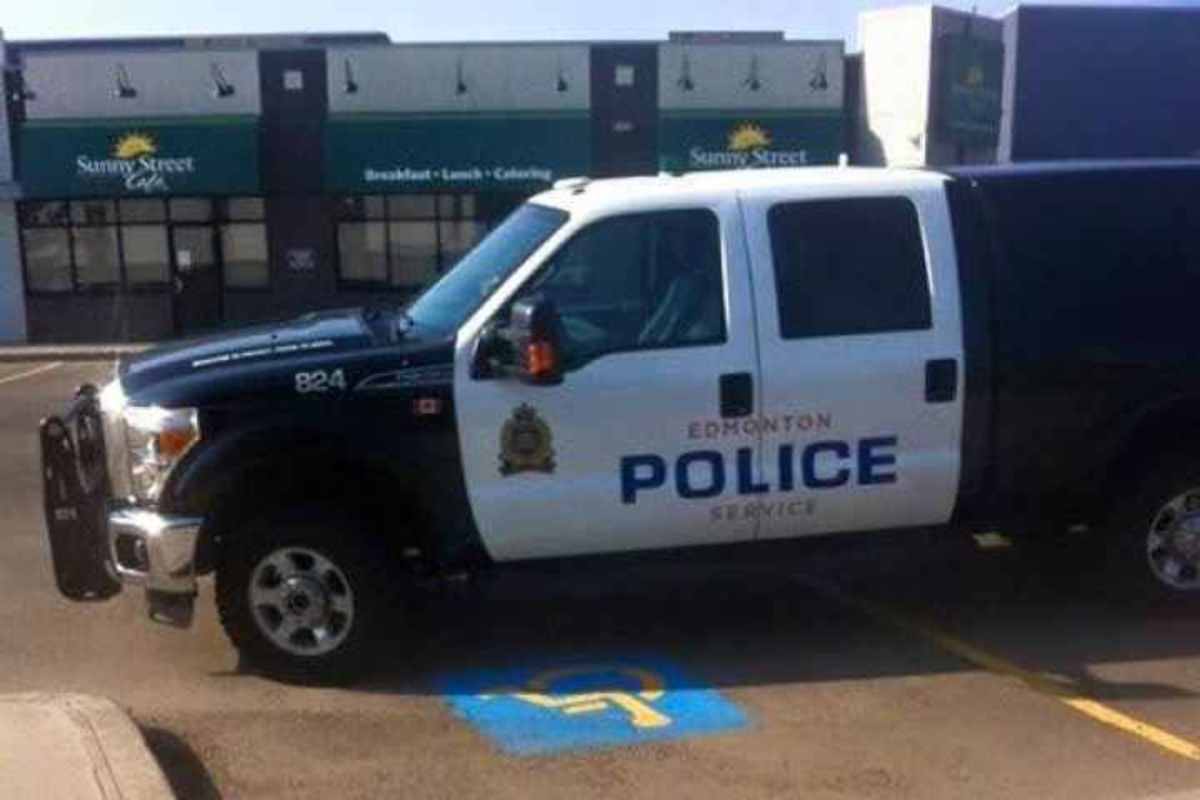 Edmonton, CA – Cue Twilight Zone theme song: Surprisingly a police officer received a parking ticket while in a marked car, unsurprisingly, this did not happen in America. The officer was not just parked in one handicapped spot, but was spread rudely across multiple spots.
The officer reportedly stopped for a cup of coffee at an establishment where donuts were sold.
The Edmonton police department was tipped off by dozens of angry posts to social media, showing a picture of the park job.
@Leah_McRorie Thank you for bringing this to our attention. We have distributed this to the appropriate members for it to be investigated.

— Edmonton Police (@edmontonpolice) June 2, 2015
Insp. Gary Godziuk said that this is "not conduct that we expect from our officers.The point is we acted swiftly to make sure that these members are held accountable. This won't happen again," he said.
"There's no excuse for it, I'm just as surprised by our members' actions. The police aren't above the citizens we serve, we hold our [members] equally or more accountable than the people of our community," Godziuk added.
The officer's name was not released to the public, nor were any specific details about the discipline that he received.
All too often we see police officers act with callous disregard towards the very laws they will use to extort the citizens. This "above the law" mentality is what drives a wedge in between the people and the blue wall. Perhaps some departments see this divide and are working to correct it.
While this one cop was held accountable, it is important to point out the countless others who abuse their badges to break the law, even while on camera.
---
John Vibes is an author, researcher and investigative journalist who takes a special interest in the counter culture and the drug war. In addition to his writing and activist work he organizes a number of large events including the Free Your Mind Conference, which features top caliber speakers and whistle-blowers from all over the world. You can contact him and stay connected to his work at his Facebook page. You can find his 65 chapter Book entitled "Alchemy of the Timeless Renaissance" at bookpatch.com.
DASH cryptocurrency and The Free Thought Project have formed a partnership that will continue to spread the ideas of peace and freedom while simultaneously teaching people how to operate outside of the establishment systems of control like using cryptocurrency instead of dollars. Winning this battle is as simple as choosing to abstain from the violent corrupt old system and participating in the new and peaceful system that hands the power back to the people. DASH is this system.
DASH digital cash takes the control the banking elite has over money and gives it back to the people. It is the ultimate weapon in the battle against the money changers and information controllers.
If you'd like to start your own DASH wallet and be a part of this change and battle for peace and freedom, you can start right here. DASH is already accepted by vendors all across the world so you can begin using it immediately.