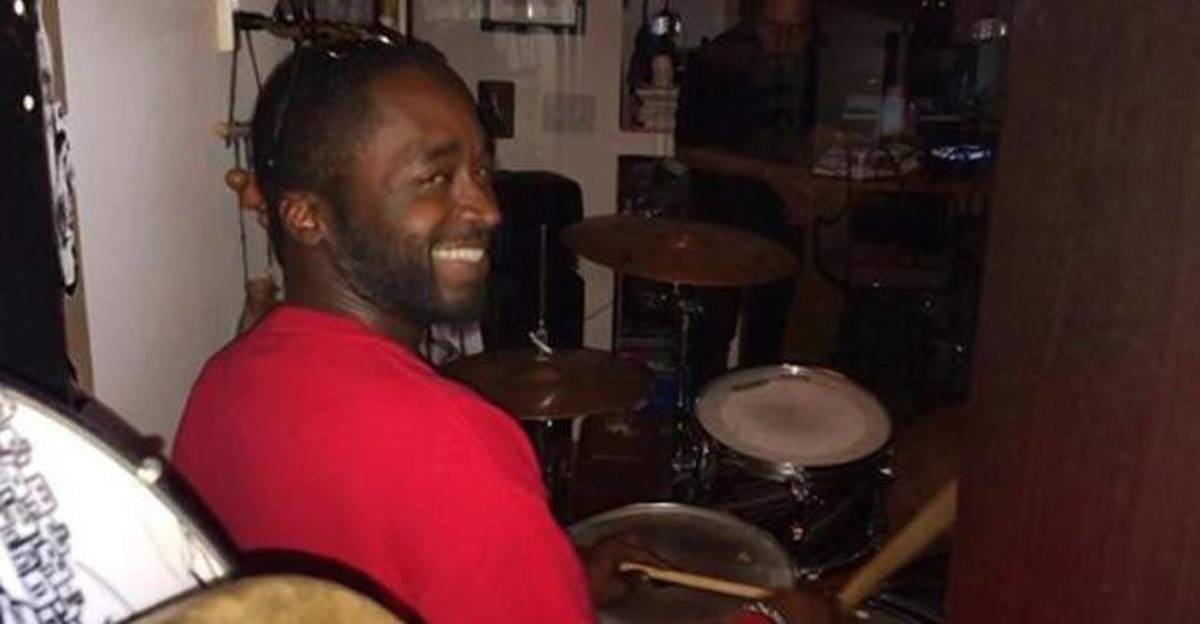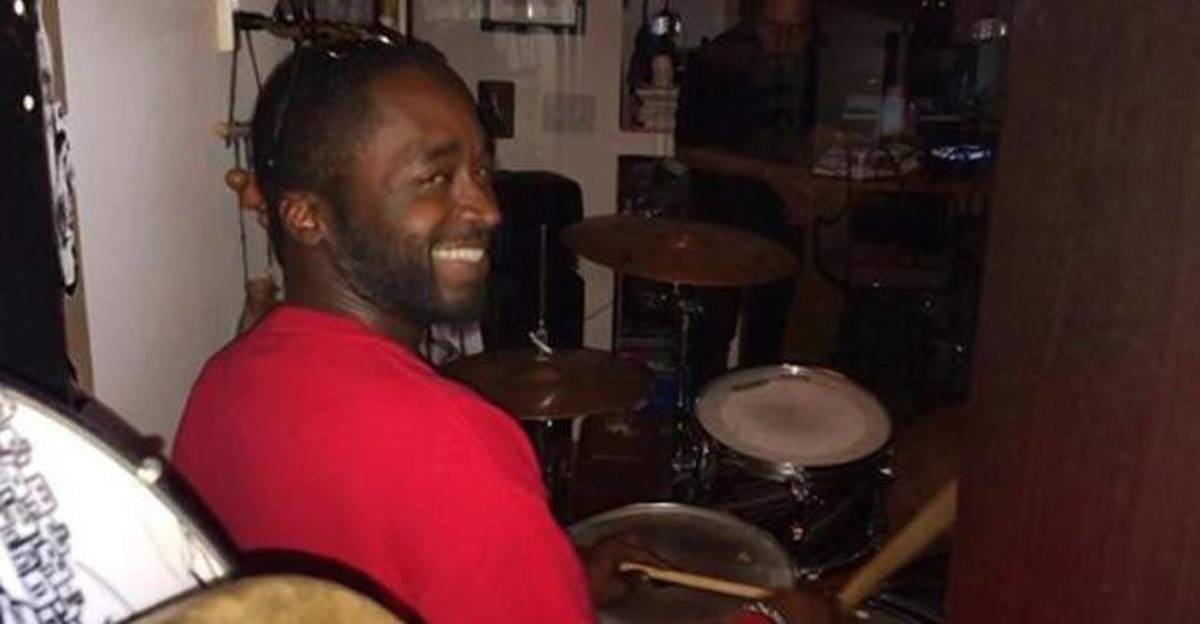 Palm Beach Gardens, FL – Cell phone records indicate that just before being approached and killed by a Florida police officer, Corey Jones was calling for roadside help, according to the Palm Beach Post.
In a case that has left more questions than answers, well-liked Florida musician, Corey Jones, was killed on the side of the road by a plain clothes Palm Beach Gardens police officer in an unmarked car. The incident began when Jones experienced car trouble following a performance.
The police have been suspiciously tight-lipped since the killing, according to the family. The family says the cops have refused to provide a detailed accounting of the events that transpired on the side of the road that left the 31-year-old Jones dead.
According to a report by Raw Story:
The (phone) records show that Jones called AT&T's roadside assistance number, #HELP, at 3:10 a.m. on Oct. 18. Jones, a musician, was using a phone provided by his employer, the Delray Beach Housing Authority. He was killed by Palm Beach Gardens officer Nouman Raja about five minutes after calling for help, but the call reportedly lasted 53 minutes.

AT&T has not stated whether Jones' phone call was being recorded. Similarly, the Palm Beach County State Attorney's Office has not stated whether it has obtained the records. However, Jones' best friend Clarence Ellington told the Post that the victim's family was meeting with its attorneys after seeing the phone logs.
"The consensus is the same, and that's that we're angry," Ellington said.
Jones was on his way home from a late night gig when his car broke down on I-95. While broke down he had called his brother and informed him of the car problems and asked him to call a tow truck. Only minutes after speaking with his brother Corey Jones was killed at approximately 3:15 a.m.
In what amounts to the initial phases of the proverbial circling the police wagons, in a seemingly unjustified shooting, a police statement released Monday claimed that the officer was "suddenly confronted by an armed subject" as he "stopped to investigate what he believed to be an abandoned vehicle."
Statement from Palm Beach Gardens police on fatal shooting of 31-year-old Corey Jones by a Gardens police officer: pic.twitter.com/I8ZEljjINS

— Lulu Ramadan (@luluramadan) October 19, 2015
Look closely at that statement.
The wording of the statement immediately raises red flags as police have attempted to portray Jones as armed and confronting the officer. The report, however, makes no mention of the alleged "weapon" brandished by the victim.
The all-to-common police refrain of fearing for our lives immediately comes to mind as the default, which seemingly makes murder justifiable.
The fact that police refuse to elaborate on the "weapon," once could speculate that it might have been a cell phone, a wallet or perhaps a tire iron.
Friends of Jones immediately took to social media after his killing to attest to his excellent character in anticipation of the usual character assassination that takes place after the police kill someone.
The police killed a friend of mine this morning. Before they tell you he was a thug, he played drums in church every single Sunday.

— Benjamin Dixon (@BenjaminPDixon) October 19, 2015
Church officials told the New York Daily News that they knew something was seriously wrong when Jones didn't show up for church on Sunday morning, as he was the lead drummer and never stood them up.
"When Corey wasn't playing the drums for me, he was right down the street at his family's church every single Sunday," Benjamin Dixon, a friend of Corey's told The News. "He was a church musician… a church man. He was the most laid back, easy going guy I've ever worked with."
According to the NY Daily News:
Fifteen hours after Corey was shot and killed, police came to his brother's home with the news — but answers were elusive. Half a dozen family, friends, and co-workers each told the Daily News that they did not know Corey to carry a firearm or even touch guns recreationally.

Now 24 hours later, the family still has no answers and are struggling to figure out how in the world this could've happened and detectives are already stating that it could take them several months to complete their investigation.
The officer involved in the shooting, Nouman Raja, is on paid leave while the Palm Beach County Sheriff's Office investigates the shooting.
The people are no longer satisfied with the police status quo of "we investigated ourselves only to find that we did nothing wrong." The public has awakened to the reality that police cannot investigate themselves impartially, and that the system all too often condones the illicit behavior of officers as part of a "blue wall of silence."
According to a report by the Palm Beach Post:
It's unclear, however, whether the line was recorded, or whether investigators have obtained any recordings. Palm Beach County State Attorney's Office spokesman Mike Edmondson on Monday declined to comment on whether the prosecutors' office had obtained the phone records. Jones' phone was, however, recovered at the scene and had not been returned to family members as of Monday.
There is a distinct possibility that Jones was actually on the phone with roadside assistance when he was shot and killed by officer Raja. If there is an audio recording of the interaction it could potentially shed light on the events that transpired, and assist in achieving justice for Jones' family.
Please share this story to help shatter the bogus police narrative of this shooting and force accountability and justice!
---
Jay Syrmopoulos is an investigative journalist, free thinker, researcher, and ardent opponent of authoritarianism. He is currently a graduate student at University of Denver pursuing a masters in Global Affairs. Jay's work has been published on Ben Swann's Truth in Media, Truth-Out, AlterNet, InfoWars, MintPressNews and maany other sites. You can follow him on Twitter @sirmetropolis, on Facebook at Sir Metropolis and now on tsu
DASH cryptocurrency and The Free Thought Project have formed a partnership that will continue to spread the ideas of peace and freedom while simultaneously teaching people how to operate outside of the establishment systems of control like using cryptocurrency instead of dollars. Winning this battle is as simple as choosing to abstain from the violent corrupt old system and participating in the new and peaceful system that hands the power back to the people. DASH is this system.
DASH digital cash takes the control the banking elite has over money and gives it back to the people. It is the ultimate weapon in the battle against the money changers and information controllers.
If you'd like to start your own DASH wallet and be a part of this change and battle for peace and freedom, you can start right here. DASH is already accepted by vendors all across the world so you can begin using it immediately.