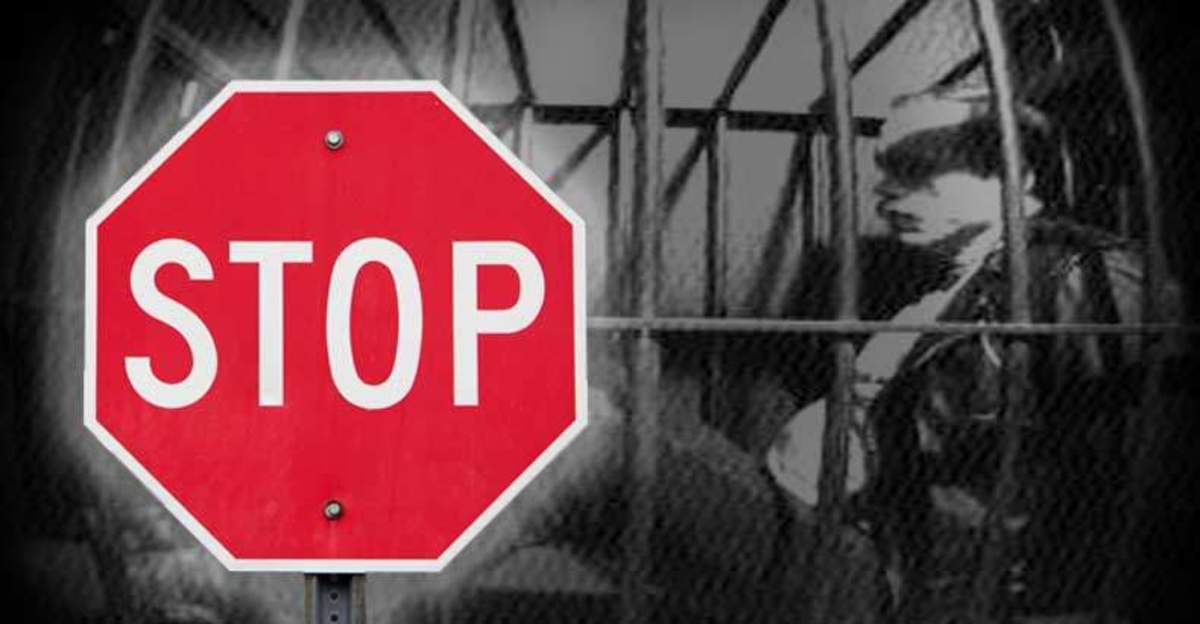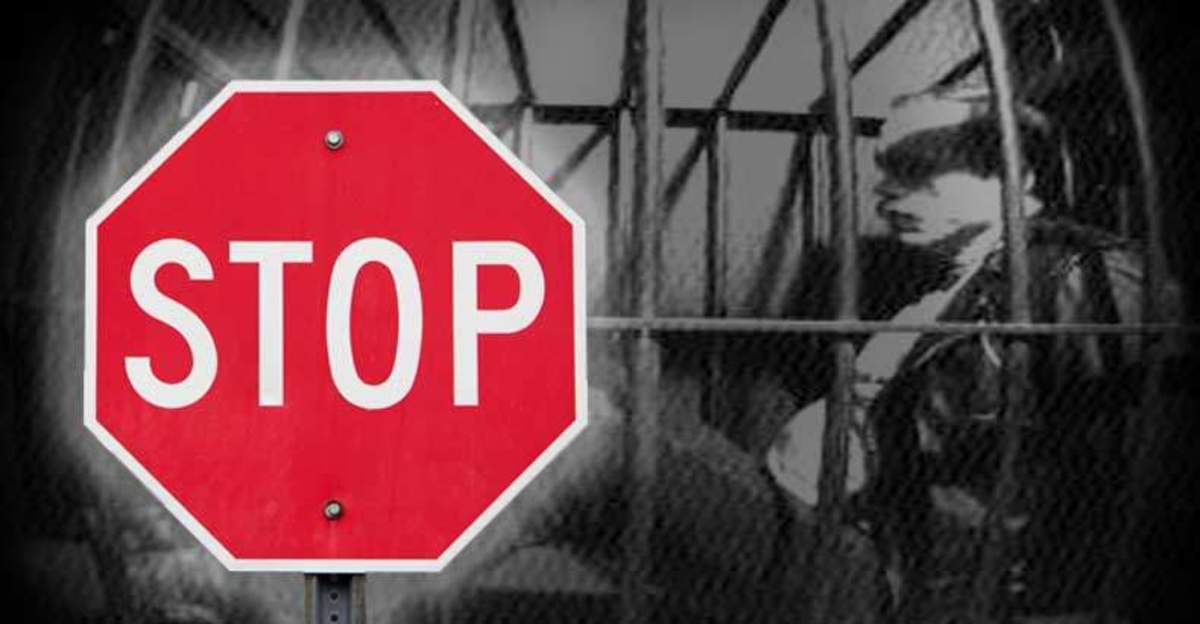 Spring Hill, FL — Florida resident Darren Richardson was arrested for rolling through a stop sign after he was unable to pay the $250 fine ordered by the court.
For this simple offense that most people engage in from time to time, Richardson was actually sent to jail. His subsequent nightmarish experience there left him with post-traumatic stress disorder. The worst part of his experience took place during a 10 day trip in a prison transport vehicle, where police attempted to take his jewelry in return for "safe passage" in the van.
When Richardson refused to give up his property to the guards, they promised to give him "the ride from hell," and they did.
According to a recent lawsuit filed by Richardson, the guards first refused to serve him food and placed him in a 3′ by 5′ cage with his legs and hands shackled. At one point during the ride, one of the guards held a shotgun to his head. During another portion of the ride, a guard even reportedly urinated on him.
During the transport the Plaintiff, Darren Richardson, did not go to the
bathroom in any fashion for six days, and did not eat anything for four days. At one point, Mr. Richardson was given an empty food bag. Upon entering the bus, Plaintiff was asked by the Sergeant for his jewelry in return for a pleasant ride. Plaintiff refused to give up his jewelry, and in turn was given no food.

During the transport trip, guards took debit cards from inmates and used
them at gas stations to purchase cigarettes and other items. The guards hassled an
older man for his social security money in order to purchase cigarettes.

At some point, upon information and belief, PTS of America was required by law to let the prisoners off the bus to sleep overnight at a county jail. Mr. Richardson was informed that he would be switching vehicles because the bus was too large to maneuver the streets of New York City. The Sergeant remarked, "May God have Mercy on you. That's going to be a ride from Hell!" and then proceeded to urinate on Mr. Richardson. Mr. Richardson's legs were purple from the knee down and his feet were black when he arrived at the Pike County Correctional Facility.
The lawsuit also indicated that after checking on his injuries one of the nurses said that she "had seen much worse come off that bus."
The Sergeant reportedly promised never to step on someone's throat again after he was reprimanded for the incident.
The trip was so bad for Richardson that he specifically requested to be placed in solitary confinement when he arrived at the jail in Pennsylvania, because he was so traumatized and afraid that the guards were going to abuse him again.
This incident highlights the sadistic and brutal tendencies within the ranks of law enforcement in America. It also sheds light on the complete lack of accountability faced by those who carry out such barbarism. Want to know what you can do to change this violent system of corruption? Take a look through our #Solutions section for starting point on how to end the police state.
---
John Vibes is an author, researcher and investigative journalist who takes a special interest in the counter culture and the drug war. In addition to his writing and activist work he organizes a number of large events including the Free Your Mind Conference, which features top caliber speakers and whistle-blowers from all over the world. You can contact him and stay connected to his work at his Facebook page. You can find his 65 chapter Book entitled "Alchemy of the Timeless Renaissance" at bookpatch.com.
DASH cryptocurrency and The Free Thought Project have formed a partnership that will continue to spread the ideas of peace and freedom while simultaneously teaching people how to operate outside of the establishment systems of control like using cryptocurrency instead of dollars. Winning this battle is as simple as choosing to abstain from the violent corrupt old system and participating in the new and peaceful system that hands the power back to the people. DASH is this system.
DASH digital cash takes the control the banking elite has over money and gives it back to the people. It is the ultimate weapon in the battle against the money changers and information controllers.
If you'd like to start your own DASH wallet and be a part of this change and battle for peace and freedom, you can start right here. DASH is already accepted by vendors all across the world so you can begin using it immediately.