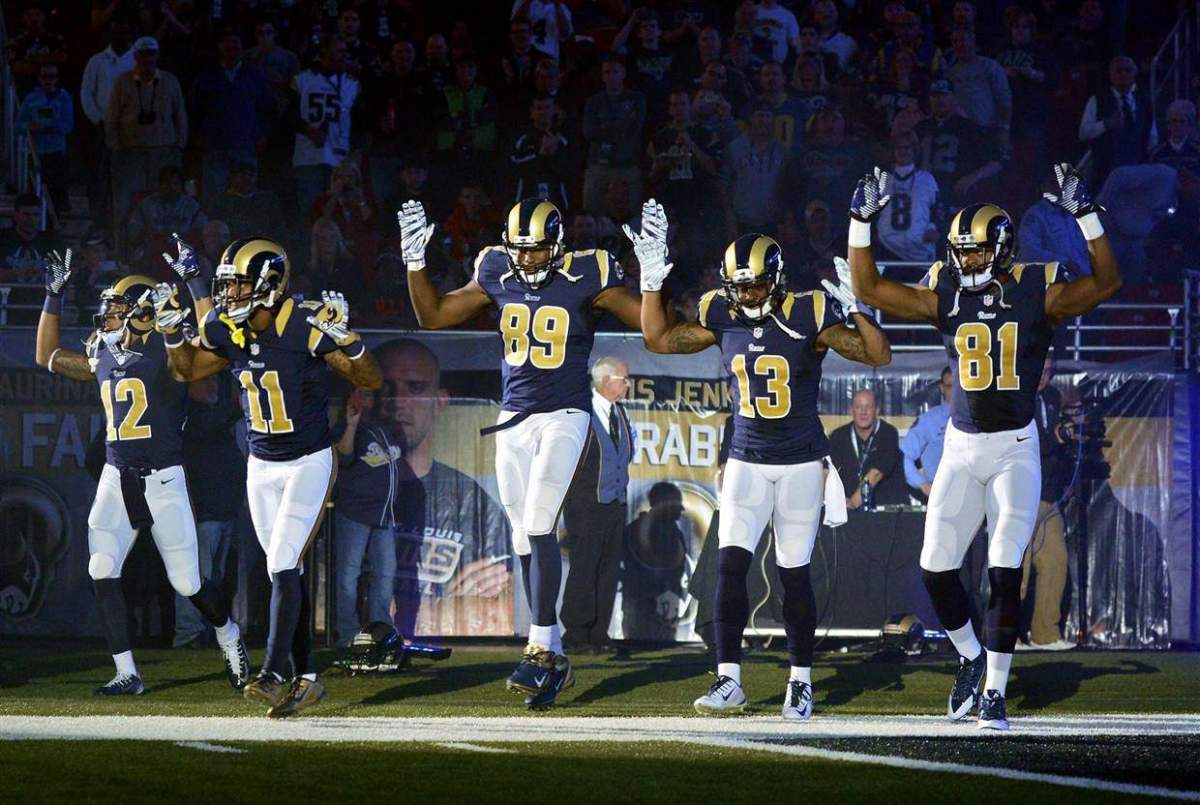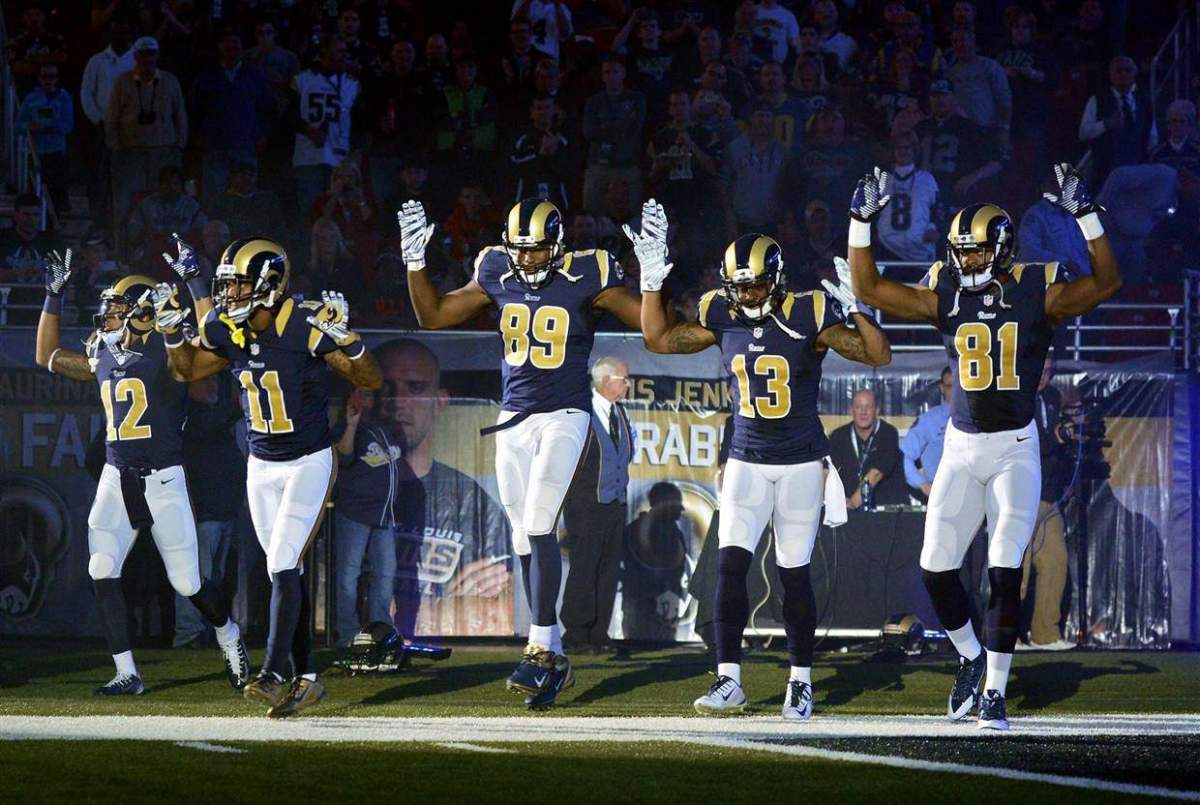 St. Louis, Mo. – St. Louis Rams players Stedman Bailey, Tavon Austin, Jared Cook, Chris Givens and Kenny Britt came out onto the field sporting the "hands up, don't shoot" pose during their home game against the Raiders.
The gesture was a show of solidarity with the Ferguson protest movement after this weeks controversial grand jury decision to not indict officer Darren Wilson.
Using the national stage of an NFL game to show solidarity with a protest movement is reminiscent of the 1968 Olympics, when Tommie Smith and John Carlos raised a black gloved fist during the medal ceremony as a means of political protest meant to represent a "human rights salute," according to Smith in his autobiography Silent Gesture.
This symbolic protest by the Rams players is one of the most overt political statements ever seen during an NFL game. I salute these brave players for using their position as professional football players on the national stage to make such an important political statement.
---
Jay Syrmopoulos is an investigative journalist, freethinker, researcher, and ardent opponent of authoritarianism. He is currently a graduate student at University of Denver pursuing a masters in Global Affairs. Jay's work has previously been published on BenSwann.com and WeAreChange.org. You can follow him on Twitter @sirmetropolis, on Facebook at Sir Metropolis and now on tsu.
DASH cryptocurrency and The Free Thought Project have formed a partnership that will continue to spread the ideas of peace and freedom while simultaneously teaching people how to operate outside of the establishment systems of control like using cryptocurrency instead of dollars. Winning this battle is as simple as choosing to abstain from the violent corrupt old system and participating in the new and peaceful system that hands the power back to the people. DASH is this system.
DASH digital cash takes the control the banking elite has over money and gives it back to the people. It is the ultimate weapon in the battle against the money changers and information controllers.
If you'd like to start your own DASH wallet and be a part of this change and battle for peace and freedom, you can start right here. DASH is already accepted by vendors all across the world so you can begin using it immediately.