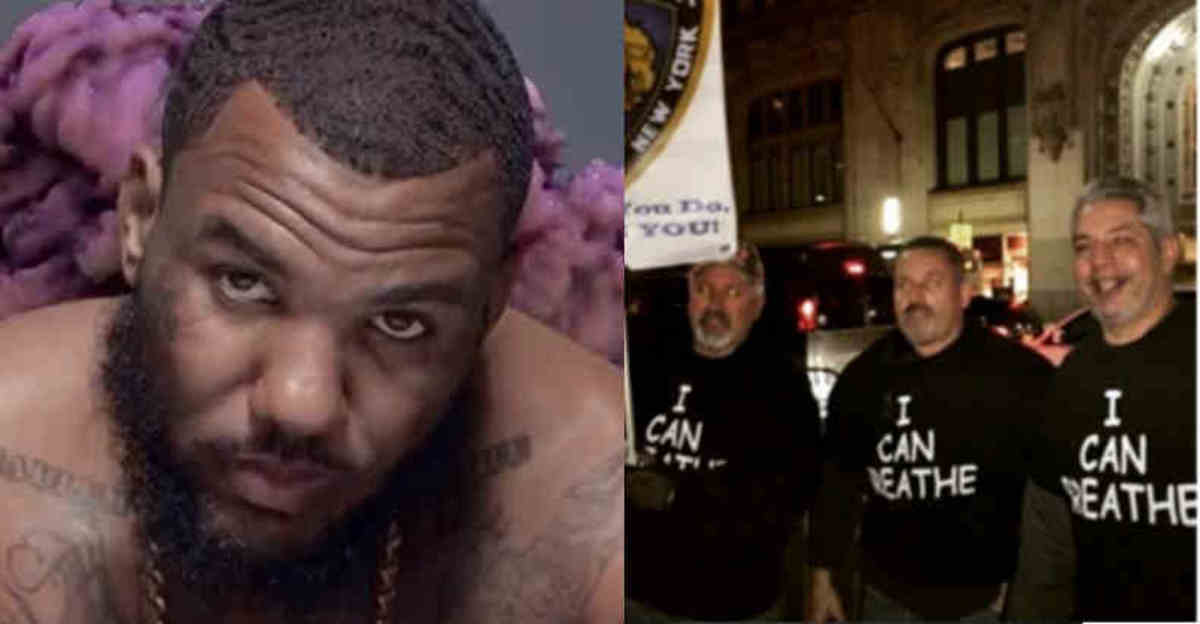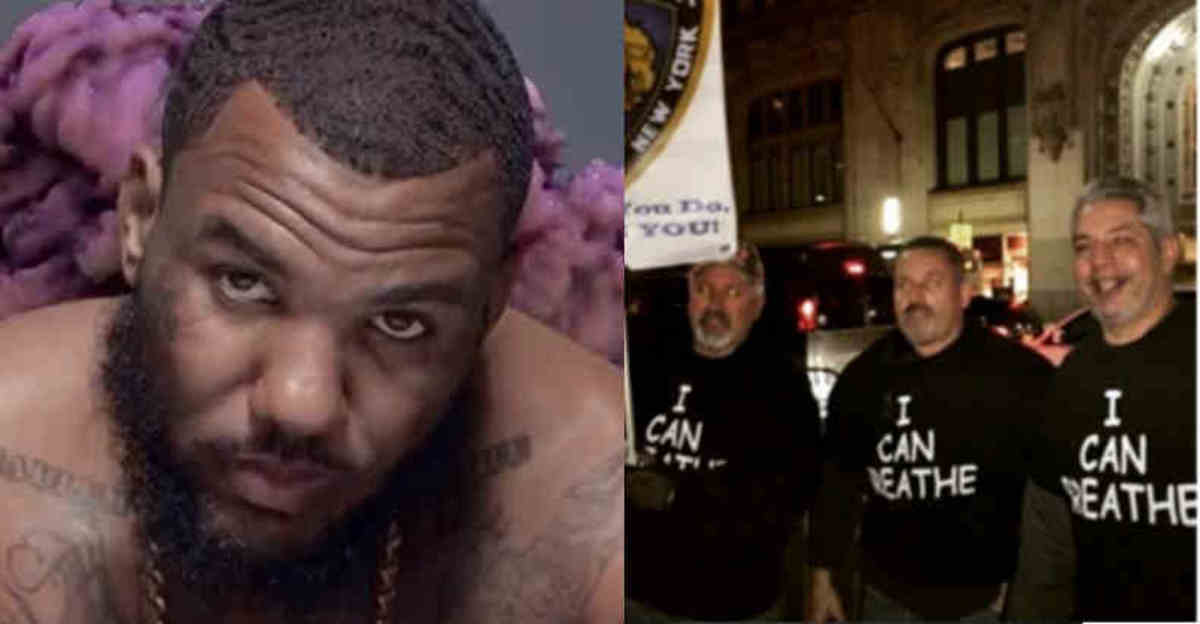 Rapper The Game aka Jayceon Taylor, a multi-platinum selling rapper who is no stranger to controversy and certainly never one to mince his words, let his feelings be known in a message posted to his Instagram and over one million Twitter followers:
I guess y'all "can't breathe" either. #RIPEricGarner #AllLivesMatter @ Brighton & Hove, UK https://t.co/7ztu51OpY3

— Black Jesus (@thegame) December 20, 2014
https://instagram.com/p/w2H2PJGot1/?utm_source=partner&utm_medium=embed&utm_campaign=photo&modal=true
After catching some blowback from the post, Game clarified his comments by posting this to his accounts:
The comment in my last post was a DIRECT RESPONSE to the picture above: I didn't say it was cool that… https://t.co/V49ANM5s1H

— Black Jesus (@thegame) December 20, 2014
https://instagram.com/p/w2MuYvmonV/?utm_source=partner&utm_medium=embed&utm_campaign=photo&modal=true
When NYPD cops and their supporters are so callous and heartless as to wear shirts with the saying, "I can breathe" emblazoned upon them to a pro-police rally, while other cops go so far as to sell "breathe easy don't break the law" t-shirts that mock the death of Eric Garner, as we reported on earlier this week, should anyone be surprised that The Game or the public at large are extremely disgusted by these actions and let it be known?
The message cops are sending, by wearing/selling those shirts, is one that they are above the law, and that their lives are in some way more valuable than the lives of the people they kill.
---
Jay Syrmopoulos is an investigative journalist, freethinker, researcher, and ardent opponent of authoritarianism. He is currently a graduate student at University of Denver pursuing a masters in Global Affairs. Jay's work has previously been published on BenSwann.com and WeAreChange.org. You can follow him on Twitter @sirmetropolis, on Facebook at Sir Metropolis and now on tsu.
DASH cryptocurrency and The Free Thought Project have formed a partnership that will continue to spread the ideas of peace and freedom while simultaneously teaching people how to operate outside of the establishment systems of control like using cryptocurrency instead of dollars. Winning this battle is as simple as choosing to abstain from the violent corrupt old system and participating in the new and peaceful system that hands the power back to the people. DASH is this system.
DASH digital cash takes the control the banking elite has over money and gives it back to the people. It is the ultimate weapon in the battle against the money changers and information controllers.
If you'd like to start your own DASH wallet and be a part of this change and battle for peace and freedom, you can start right here. DASH is already accepted by vendors all across the world so you can begin using it immediately.